At the turn of the earlier 20th century, a room filled with hunted trophies was considered elegant and even regal. And on closer scrutiny, we can arrive to the conclusion – this essence of opulence came from the majestic form of the animal itself. So, what if we could celebrate their fascinating forms and imposing horns without actually having to kill them? Well, Restoration Hardware fulfills our romantic reveries with their incredible collection of Hand Carved Game Trophies.
As the project name quite unpretentiously suggests, the 'trophies' are actually hand-crafted specimens that convincingly mimic the organic outlines of the previously hunted animals (including their horns). The attention to details is certainly admirable, with the core structure being made from solid basswood and then finished in a subtle grayish hue.
The Hand Carved Game Trophies are available in seven different models, with the series covering some exotic animals like Ibex, Catalina Goat and Blesbok. And of course, awesomeness never comes cheap, with the pricing of the wall sculptures ranging from $549 to $1,195.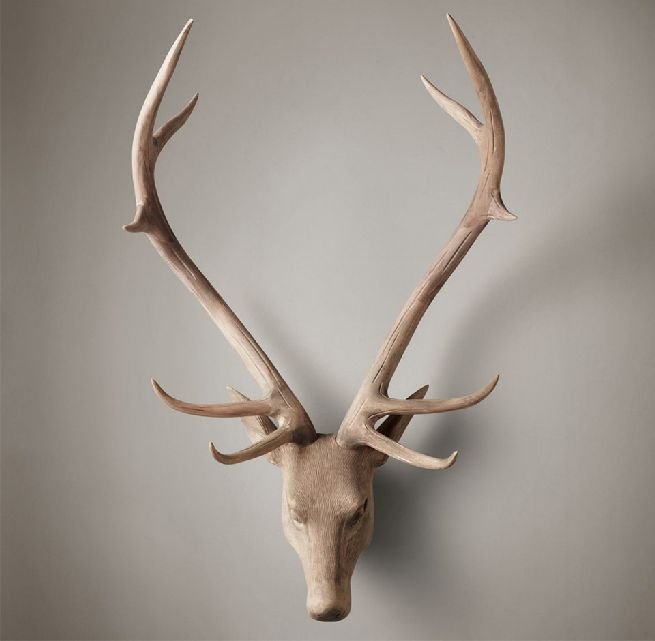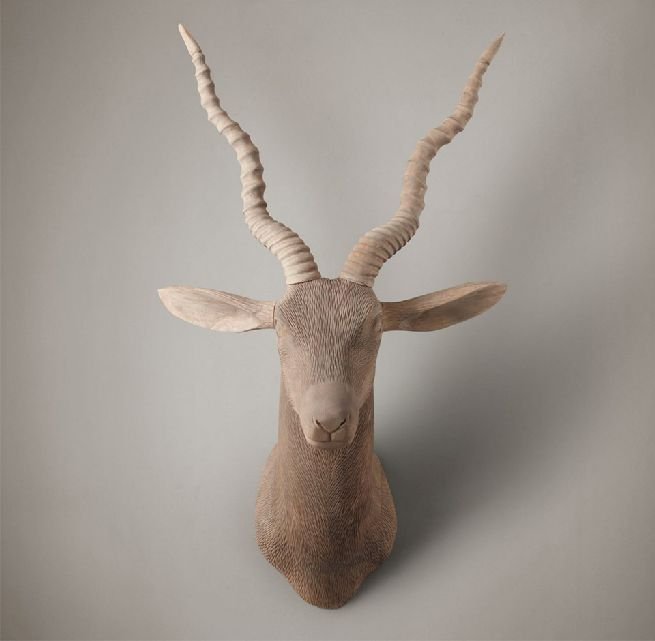 For purchasing, please follow Restoration Hardware's product page.
Via: TheAwesomer