For those photography lovers Spanish studio Monoculo Design, have come up with this unique home decor stool.
Similar to a Canon 8-15mm fisheye zoom lens this stylish stool features red padding on top to stabilize rear element and also have space for storage which is only visible when the top of this tool is lifted.
Created from Ayous wood this Canon 8-15mm Lens Stool is 100% handmade measuring 53cm tall and 40cm from the top surface.
Recommended to use only indoors by Monoculo because of its delicacy this Canon stool is perfect to decor up your dwellings and even your photo studio.
As of now only one item of this stool has been made public which is said to be sold for $779.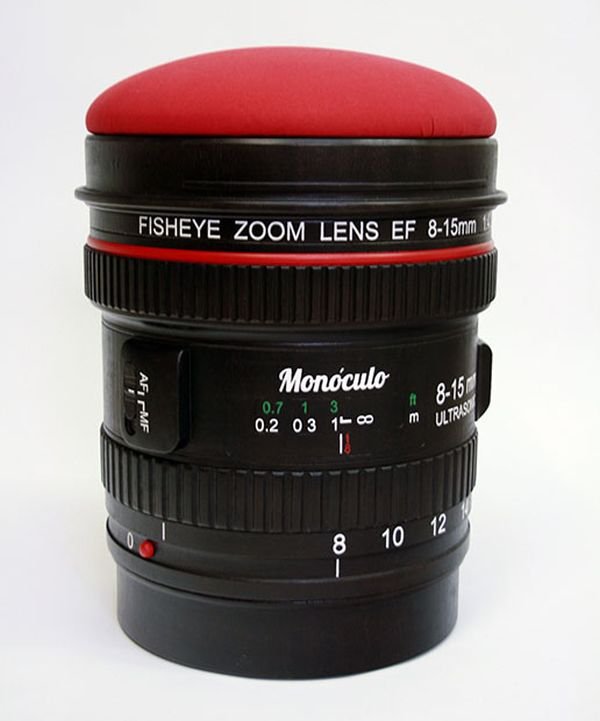 Via: Monoculoshop / Petapixel