Let's be frank for a moment – David Beckham's footballing skills have been overrated for years! Now, that we have got that out of the way, one thing cannot be denied, the man surely has a prodigious capacity to stay in the limelight even years after his retirement from international football and 'ouster' from Manchester United.
However, this time around things take a more conscientious turn rather those sessions of boxer fueled puerility. The celebrity footballer has joined up with paralympic champion Ellie Simmonds to take on their role as ambassadors for the Sainsbury's voucher scheme.
So, what does this scheme entail? Well, the primary goal is to encourage children to remain both active and healthy. These scheme vouchers are generally passed onto schools and other establishments via consumers, and then bartered for sporting equipment and goods.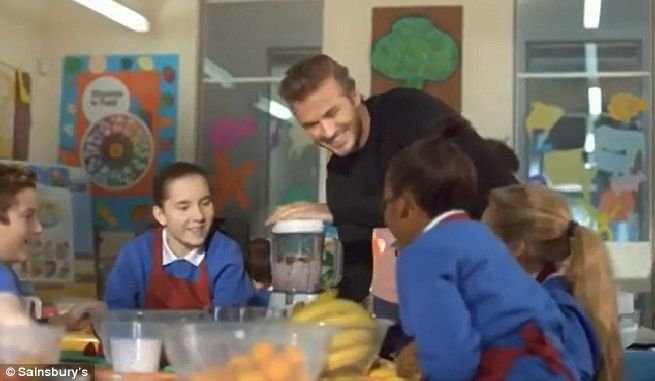 Sainsbury has also made an advertisement to generate more public interest, starring both David Beckham and Ellie Simmonds. The advert shows a kid returning home from school to unveil to his parents the vegetable quiche he has made with his friends. And, these 'friends' turn out to be sports-stars of the show.
As for commercial terms, Sainsbury has invested a total of over £136 million (around $226 million) since 2005 in the Active Kid scheme, where the avenues range from schools, health groups to even clubs. However this year around, the ambit will get even more expansive with the provision of extra cookery and nutrition tool-kits in exchange for vouchers.
As Justin King, CEO of Sainsbury puts it forth succinctly (as told to Daily Mail) –
we know that in 2014 we can play a key part in helping young children understand cooking and healthy eating from a young age, as well as continuing to support local communities.
Via: DailyMail