It is not everyday that we stumble across 'real' art as opposed to those contrived, snobby conceptions. But fortunately this time around, we have come across an artistic scope that is not only 'for its own sake', but also delectable in its own essence.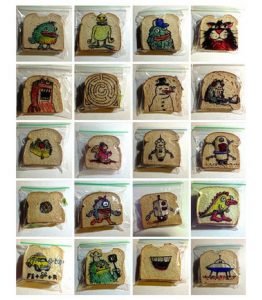 We are taking about the myriad of 'sandwich art' pieces that graphic designer David LaFerriere has ingeniously conceived over the years. An affable case of a creative outlet, these funny, original and vibrant illustrations were actually done to impress his kids before they went to schools.
Drawn upon the transparent plastic of the sandwich bags, each day ushered in a new design (since 2008), thus ultimately resulting in over thousands of such unique pieces – all 'hand made' by the designer.
The designer himself concedes that each drawing was just done after he had finished whipping up the sandwiches. So, given the constraints of the time gap, each illustration was borne out of a fair bit of challenge, with actually didn't allow the artist to rub and draw.
Of course, this single stroke drawings have their own degree of novelty, where creativity and whimsicality come in equal dollops.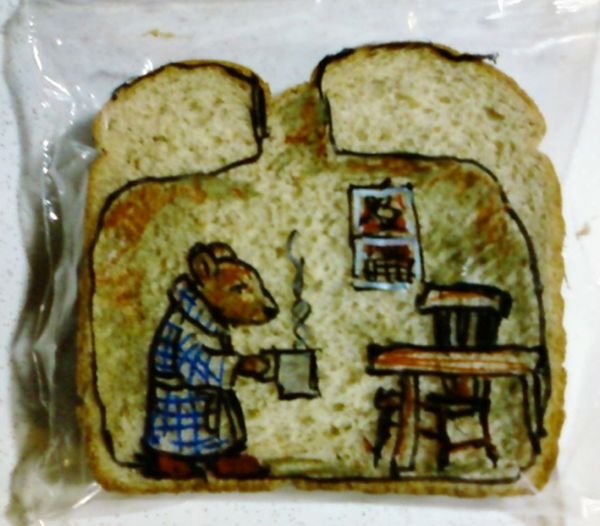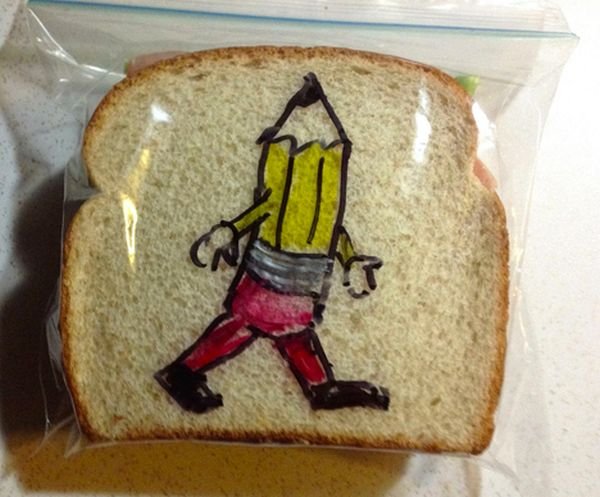 Via: Core77