Many of us would agree that home theaters are a bit shabby to have the epithet of 'theater' in their product name. But now, bridging the vast expanse between real time theaters and their (much, much) smaller home oriented cousins, we have the Crimson Home Theater, a gorgeously crafted 8,000 sq ft interior space which set its clients back by a whopping $3 million!
The fruit of the collaborative effort of custom electronics (CE) professional Jason Voorhees and Laguna Beach-based home theater designer Slayman Cinema, the imposing interior designing feat took around four years to complete.
According to the grapevine, the inspiration behind the project came from a simple piece of red fabric. Of course, the end result snowballed from here to transform into a spatial realm that comprises of 13 reference-grade speakers and 5 sub woofers – together providing an astronomical 8,400 watts of earth-scattering audio.
And, as we all know, a theater experience is not only about the sound, but also about the visuals. In this regard, the other-worldly sound effects are boisterously complemented by an 18 ft wide custom-built screen from Stewart Filmscreen.
Now, the ambit doesn't stop with the speakers and the screen. All of these sensory paraphernalia had to be covered by some apt decor that made the home theater gorgeous in the first place. This was done by installing special fabrics and placing the speakers into recessed studs for better coverage. Even the fabric material was treated so as to improve its acoustic credentials.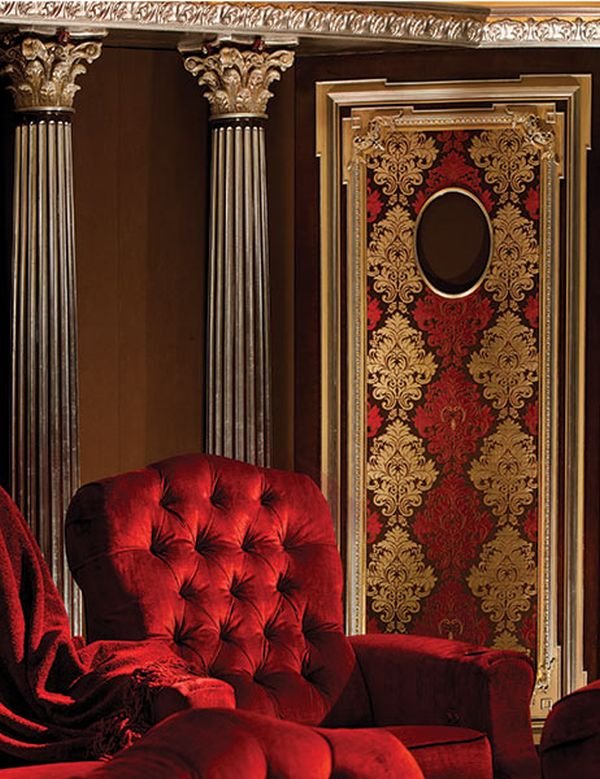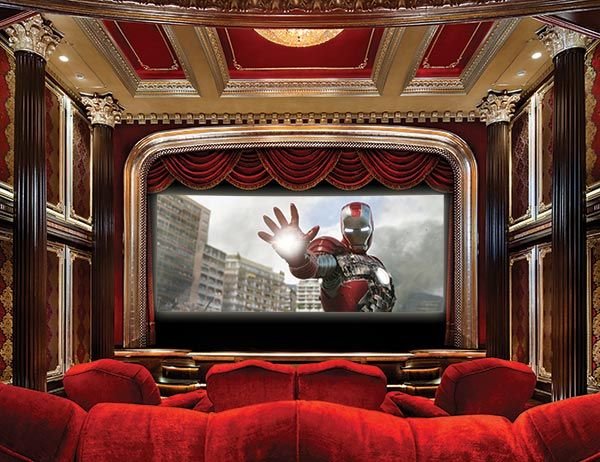 Via: LuxuryLaunches / Electronic House