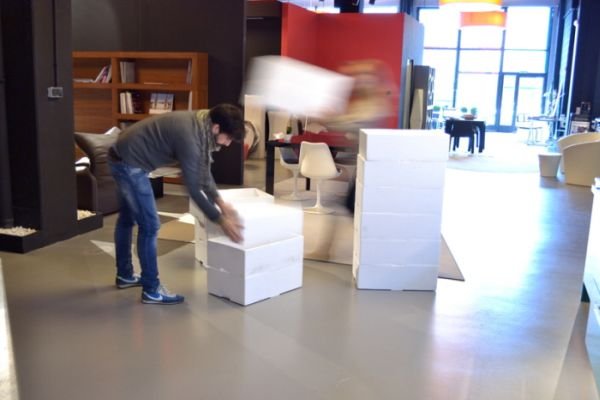 Called a party, send all the invitations, gathered all the foods and refreshment, and then finally realized that you do not have enough furniture items to cater to all your friends and acquaintances? Well, worry not; because those EPS fish boxes can always come to your rescue. How so? Well, EPS boxes by virtue of their manufacturing process are modular in bearing. So, all you need to do is arrange and assemble them in your preferred order to contrive wondrous results like 'instant' sofas, seating areas and even sculptures.
Now, many of your may ask: what exactly is EPS? Short for Expandable Polystyrene, these components are one form of what we ordinary folk know as 'foam'. Comprising of 95 -98 percent air and another 2-5 percent of polystyrene, these extremely lightweight hydrocarbon structures are also pollution free (does not contain any CFC) and recyclable.
Coming to the conception in question, this whole idea of making instant furniture was conceived by Spanish design studio Muka Design Lab. Basically, the scope entails that you could stack up these boxes according to your imagination and work ability, to create homemade furniture that caters to your demand.
And, even beyond the practical functionality, the overall visual look of the boxes are also quite unobtrusive in nature. This structural translucency can be utilized in turn to create different lighting effects (by integrating lighting fixtures inside the composed furniture) that would aptly match with the ambiance and theme of your party and get-togethers.
Via: MukaLab