A Funny Toilet Seat in Your Bathroom?
Why a funny toilet seat cover? What is the last thing you see just before that climactic, tension-filled moment when you set your posterior upon the 'escape pod for undigested material'? The answer is of course a toilet seat cover. Now, for most of us, it is a pretty mundane scope, especially since water closets generally entail those 'filthy' gastronomical discharges. However, some designers have seen the funny side of the whole scope, and hence have contrived a variety of weird toilet seats to tickle your humorous senses. So, without further ado, let us check out some of these crazy contraptions, just before you need to take that much needed 'break'.
1. True American toilet seat
Someone must really hate, or really love the US of A. In either case, the toilet seat cover showcases a fairly well done graffiti of the bald eagle (of course, USA's national bird) carrying the Star Spangled Banner. Or is it some sneaky reference to the American Dream going down the toilet?
2. Playboy bunny toilet seat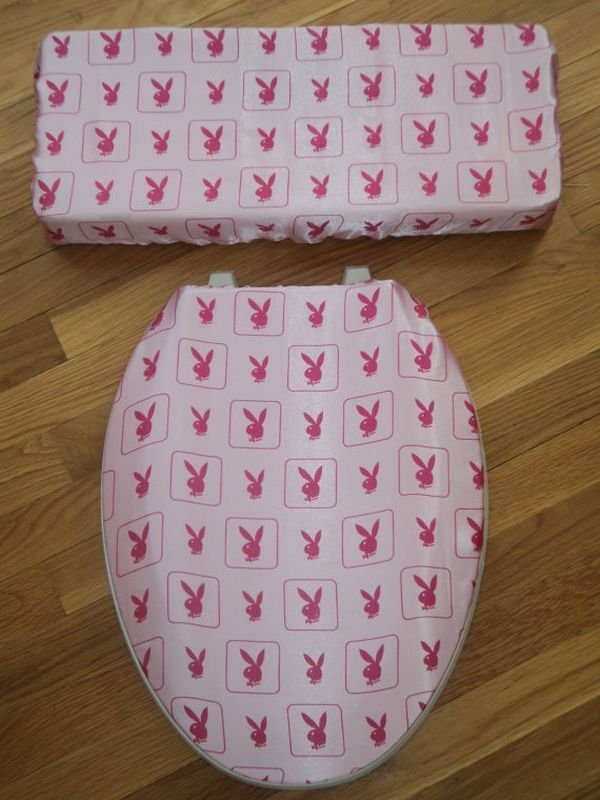 Since most of the playboy 'aficionados' do their playboy oriented 'stuff' in the privacy of the bathrooms, a playboy seat cover would complete the whole ambiance. Talk about activity matching home decor!
3. Company logo toilet seat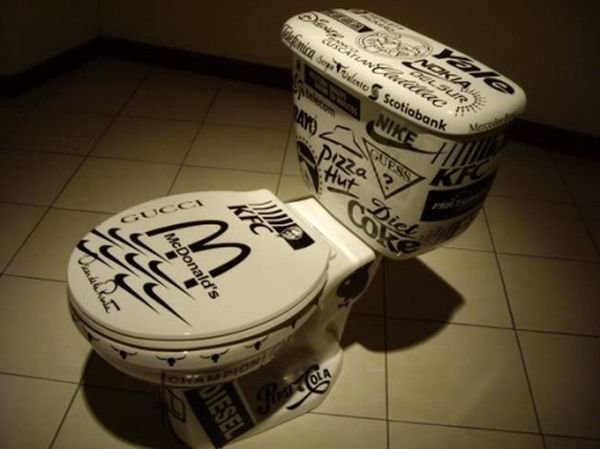 This toilet really goes the corporate way of dealing with 'shit'. And, the great thing about the conception is that you must have taken a dump after consuming a few products from some of these companies (yes; we are talking about you guys: McDonald's, KFC, Pepsi and Pizza Hut!).
4. Dracula toilet seat
Finally, a horror themed toilet seat with all the gore and blood, built for the lionhearted among us. And, if you want settle your score with Count Dracula (or those other oddly pale and androgynous vampires), you can always roar before going to the toilet: You want to suck my blood, now do ye' punk?!
5. Smelly graffiti toilet seat
This is a funny toilet seat cover. Maybe it was that Mexican restaurant from last night? Or is it the Indian one from the day before? In any case, your shit stinks!
6. Elvis toilet seat
Grossly inappropriate or just a tad bit politically incorrect? All we heard were some reports that the King died in his bathroom. Now, you do the math.
7. Happy toilet seat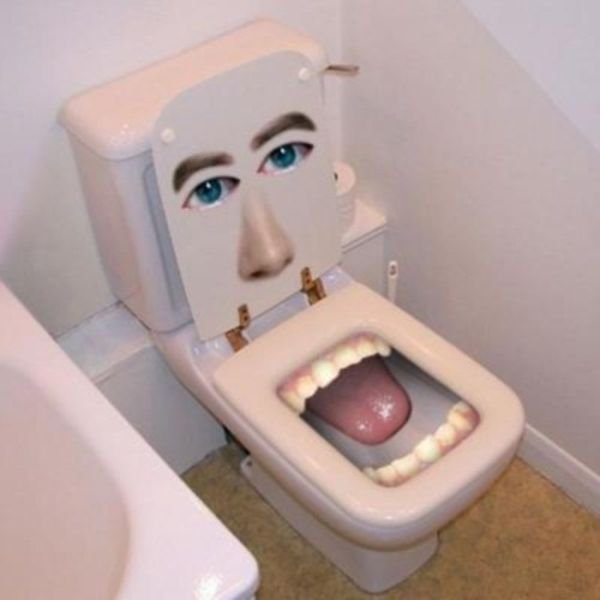 Your wife may be nagging, your children may be rowdy, and even your maid may be sulking. However, the Happy toilet seat will always 'receive' you with a congenial visage.
8. High School Musical toilet seat
It is not often that you get the chance to vent your anger on those High School Musicals. In this regard, this conception can prove to be the righteous outlet for all your hidden disappointments.
9. Aquarium toilet seat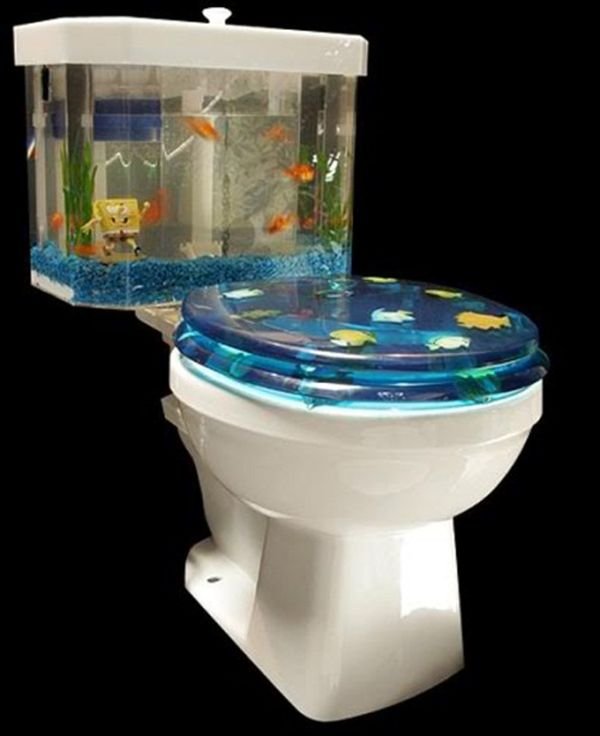 We have talked about a myriad of Aquariums before. However, an full fledged aquarium inspired creepy Halloween toilet seat cover certainly is one of a kind. And, you can even keep your conscience clear while flushing away your dead goldfish.
10. Sergeant toilet cover
Tired of those heavy disciplined, tough acting pop culture army sergeants? Take your revenge on those potty mouthed freaks by your very own customized potty cover.