Flying simulators don't come cheap, but sure are tempting for every gamer. Dogfight Boss understood this dilemma that they go through, and decided to offer the gaming community a cardboard cockpit that resembles the insides of a jet fighter. And not any ordinary jet, it bears close resemblance to a F-22 . In other words – yes, a fifth-generation fighter aircraft inside your very home!
All gamers who secretly wish that they could fly need to appreciate the efforts of Lukas Homola, for designing a low cost and dependable simulator for them. It is made out of corrugated cardboard and is inspired primarily by the advanced design of the aforementioned aircraft. The designers actually went on an adventure by visiting museums to check out vintage airplanes and their cockpit designs. After finalizing the design, textures were created in high resolution.
The installation can be done in a jiffy in either your living space or a dedicated game room. Since, the material is hard ribbed cardboard it conveniently allows the user to set up his pedals, throttle, joystick and LCD display. Gamers feel free to custom design it to make space for extra lead wires and other accessories and even an iPad. If you still think that it wont give you the feel of the real thing, let us tell you that you can actually place a standard workspace chair inside it.
The basic dimensions of your fighter jet cockpit will be 1.6m x 1.86m, 0.95m. Feel free to place a LCD monitor as big as 22-inches inside it. The joy stick can either go right in front or on the right. Support the campaign at Kickstarter and fund the project, by ordering one for yourself today. Order your personal cockpit for $500 or settle for a PDF version at just $48.
Playing Digital Combat with your feet grounded in a F-22, is sure to be an elevated gaming experience. And knowing Homola, don't be surprised if you next see designs inspired from bullet trains, Formula 1 racing cars or an X-wing cockpit.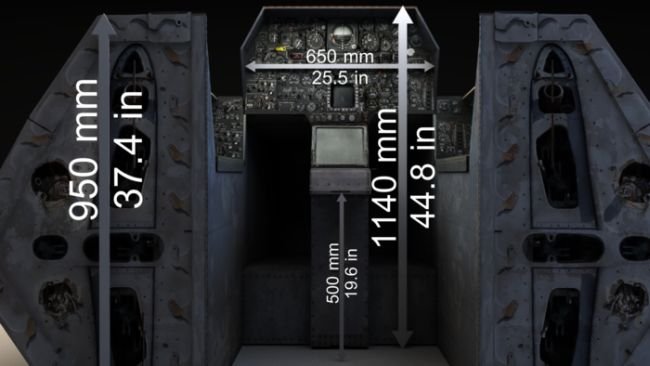 Via:  Technabob