The very scope of a conventional carpet is limited by its finite, unalterable size. In other words, regular carpets are designed for specific areas, based on their dimensions. But what if the user was given free reign over the size and shape of a carpet, without the limitations of the original scope? Well, the Edera by designer Loris De Grandi (for Formabilio), alludes to this wondrous ambit by the sheer effectiveness of its modularity.
Comprising of rhomboid-shaped modules, the carpet can be literally 'grown' with the aid of Velcro strips that line the piece edges. In essence, the user can easily add to the carpet size, while also creating his/her preferred shape, by just sealing the Velco-made joints. And why should one's own carpet design be only limited to floors? Well, to that end, Edera does one better by coming with simple snap fasteners that allows it to be fixed vertically to walls.
As for the textural advantages of the Edera, each module primarily consists of two joined triangles that are made from snug felt material complemented by soft padding. These comfy components do exhibit progressive craftsmanship (as expected from an Italian design house) with their contrast stitching that are accompanied on the practical level with a non-slip bottom tailored to children and elderly people.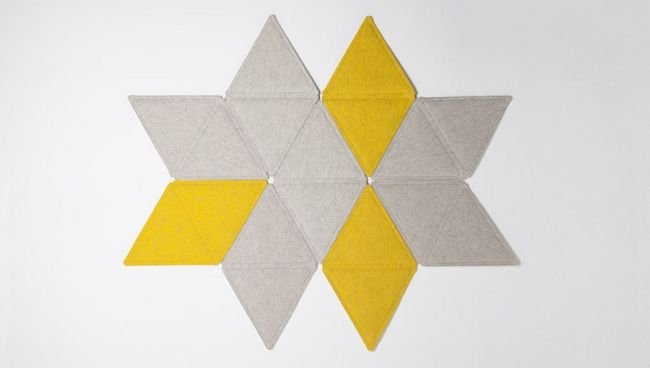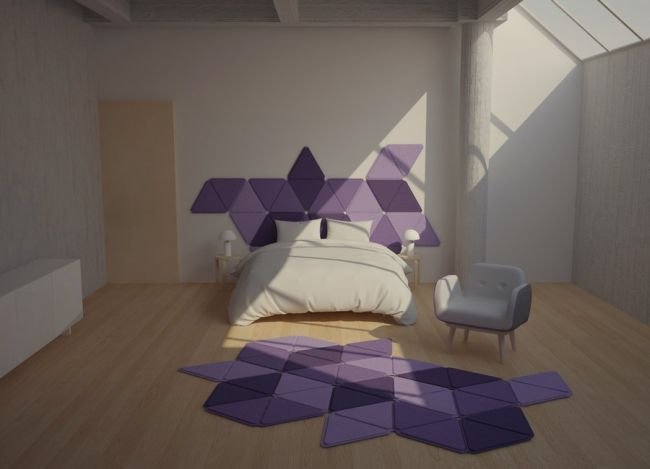 Buy (from Formabilio's online retail site): €51 (around $64).
Via: Freshome