Previously, we have talked about advanced locks that 'smartly' unlocks by recognizing your verified fingerprints. And now with CES completing its successful run, we are yet again back to the smart lock realm with the Goji.
Exhibiting a tiny metal cylinder that can fit over a deadbolt lock, the Goji can be opened by virtue of its Bluetooth credentials. This means it can be automatically unlocked when you bring a Bluetooth recognized device in close proximity to the lock device. The granting of access is conveniently not just limited to your smartphone, but can also cover other Bluetooth contraptions and electronic key fobs.
The usability scope however goes beyond the bounds of just Bluetooth. You can also opt for WiFi, in case you want to unlock the Goji from your backyard or upstairs. Moreover, the smart lock is not about personalized security. You can further sync it up with your iOS or Android device to control it on a remote basis (via a free app). In simpler terms, you can let in your trusted friends or family members even when you are not in town.
And, since we have brought up security, one of the nifty yet novel features of the Goji is its discreet front-facing camera system. This camera can take snaps of the visitors, and store them via a cloud based service. The Goji can also send you smartphone text messages, thus alerting you in case of a guest (or burglar) showing up at an unexpected time.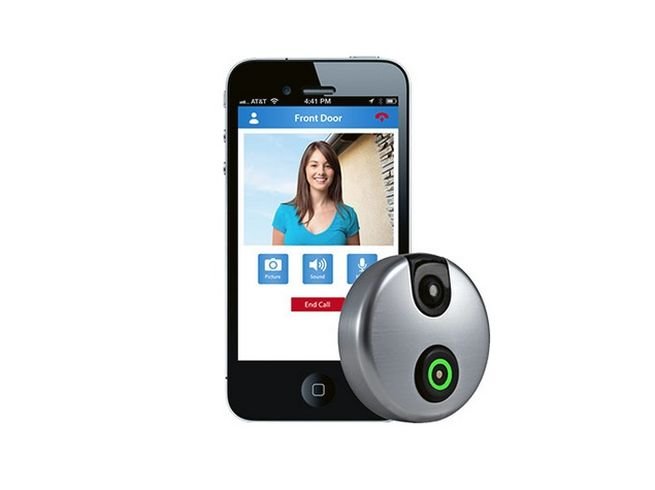 Lastly, the Goji tops it off with its groovy LED screen that recognizes the user's Bluetooth device, and consequently 'greets' him/her by their name. And interestingly, the smart lock specimen also boasts of a hidden manual keyhole for unlocking it in a purist's way.
Of course, awesomeness never comes cheap; and in that regard, the Goji smart lock will set you back by $299. The extra $80-100 (when compared to similar locks) is probably due to the assortment of secondary features, like LED screen and camera. Anyhow, the security gizmo is expected to be available by the early part of 2014.
Via: Engadget