Classiness takes an ecological turn with the Gran RU collection – a series of elegantly crafted acoustic wall panels created by designer Wilhelmiina Kosonen. This essence of refinement is borne by the traditional handicraft style of Scandinavia along with Finnish tufted rugs.
Nevertheless, the scope also combines the mechanics of contemporary processing and low-impact ecological considerations. To that end, the acoustic material of the Gran RU collection is made from peat moss, which is cent-percent natural and also boasts of feasible acoustic (sound retention and mitigating) properties and insulative quality.
As for the graphical allure of the wall panels, the Gran RU Pori (pictured here) flaunts its arrangement of X-shaped patterns that ultimately coalesce into flower-like motifs. This form of embellishment was inspired by an original 19th century tufted rug named 'Pori LX', and as such the design elements are hand-placed by Kosonen herself.
The end result pertains to 3D textures that add dynamic value to the acoustic wall panels, while also being complemented by the unflinching organic nature of the whole product.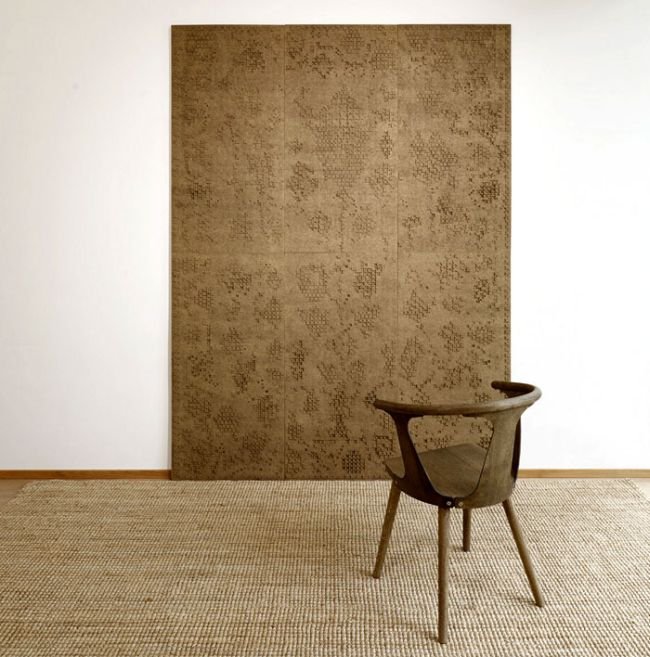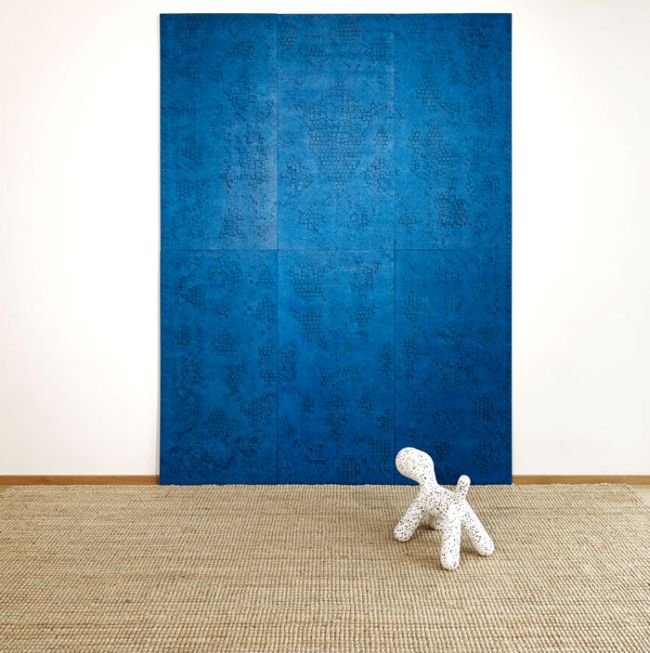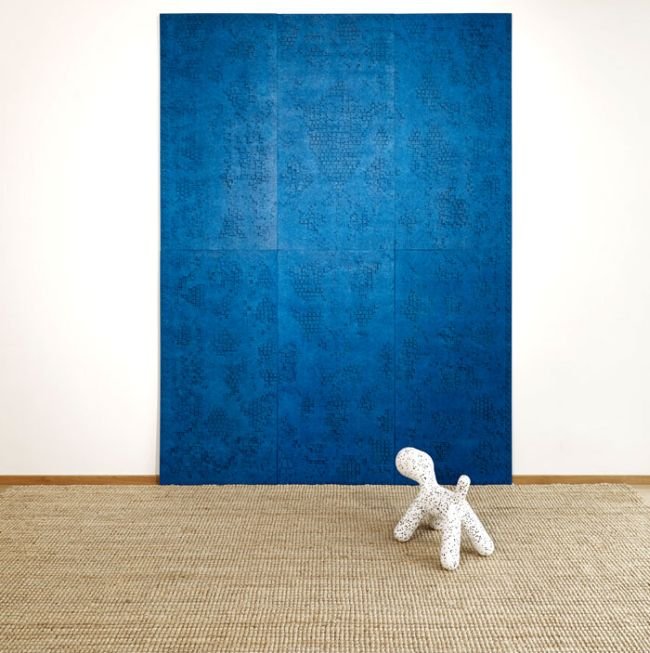 Via: InteriorZine