Purely in terms of physical and mathematical denominations, the grid and a module is very akin to each other. In fact, in many ways a cubic module can be viewed as three dimensional representation of a 2D grid. Designer (and Royal College of Art graduate) Yin Chang comprehends this structural scope in a rather practical manner – as is evident from her modular 'Grid System' table.
As we can make out from the image, the furniture system comprises of a set of arranged modules crafted from mesh boxes. To that end, the 'translucent' frame takes inspiration from a 2D structure of interspersing linear lines. Such plane-dwelling lines are utilized and configured by designers to create graphical components like images and texts. In essence, the Grid System table is a symbolic manifestation of the grid scope – with the physical lines in this case being arranged to contrive a 3D furniture item.
As for the real time embodiment, the steel mesh boxes are supported by a minimalist base metal frame, while the modules are also complemented by a variety of accessories. These boxes are attached to each other by means of sturdy aluminum rods – thus transforming into a flexible setup that allows addition of accessory components like colored shelves (made of folded aluminum sheets, woods or concrete). So, in a nutshell, the table can be personally configured by the user for different purposes – entailing a work desk or a dining table or even a storage assembly.
At the end of the day, the uniqueness of the Grid System table comes from the basic organization of the fundamental linear lines. However, the simplicity of the ambit does contrast with our familiar organic bearings, as explained by the designer herself –
The project is set to challenge the automatic and habitual reaction to our everyday object's forms and functions by re-examining aspects of the domestic environment, with a particular focus on the surface. The unconventional form deviate from convention by introduce unfamiliar patterns of usability, which require the user to readjust their expectations and invoke encounters to find a way to relate to them in a personal and unique way.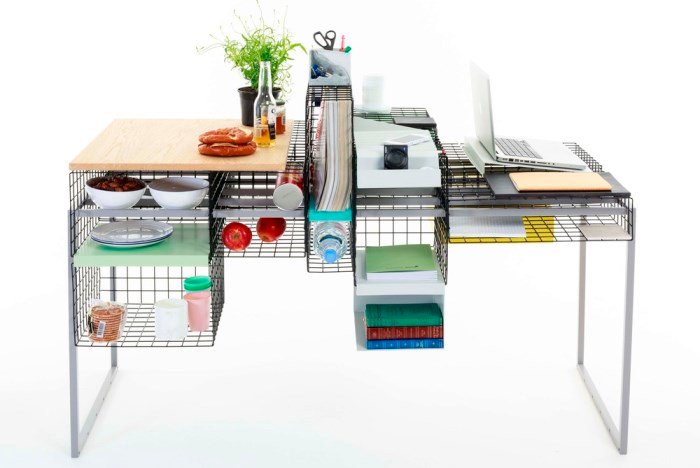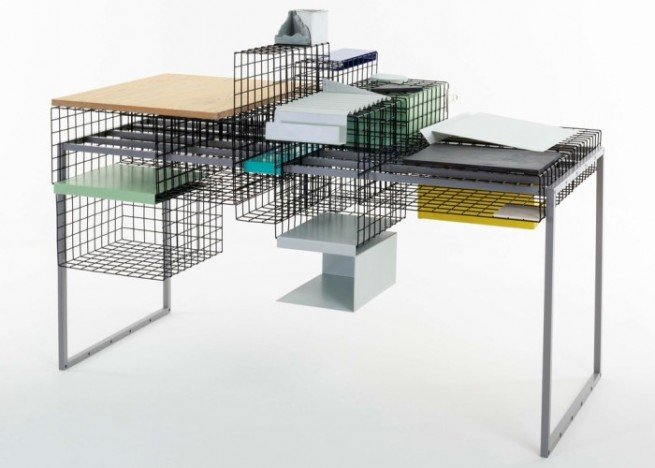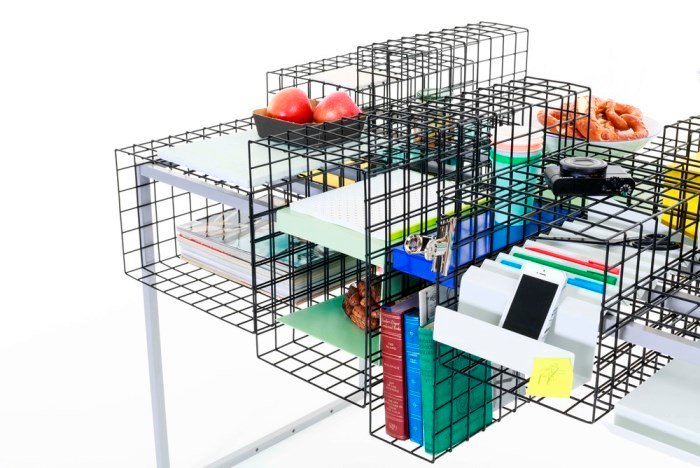 Via: PSFK