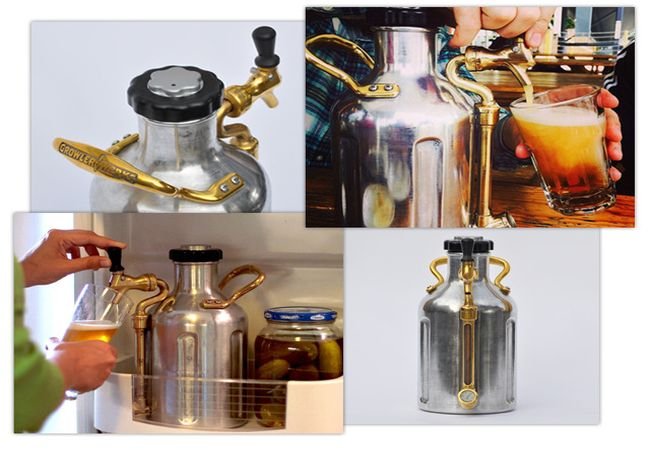 Every beer aficionado worth his salt will know that if quality is in focus, very few bottled beer brands can beat those specimens coming out of specialized microbrewery setups. But the predicament for most of us 'beer gourmets' is not the quality of limited-release beer itself, but how to maintain that quality over time, when we have brought the kegs back to our home, or want to travel outdoors with them.
In conventional scenarios, we opt for glass-made growlers – which have their fair share of disadvantages, mainly pertaining how they let 'stale' air inside the container. Fortunately, the folk from Portland-based GrowlerWerks have a nifty solution, in the form of the uKeg, a pressurized growler/cooler that keeps your beer fresh and cold at the same time.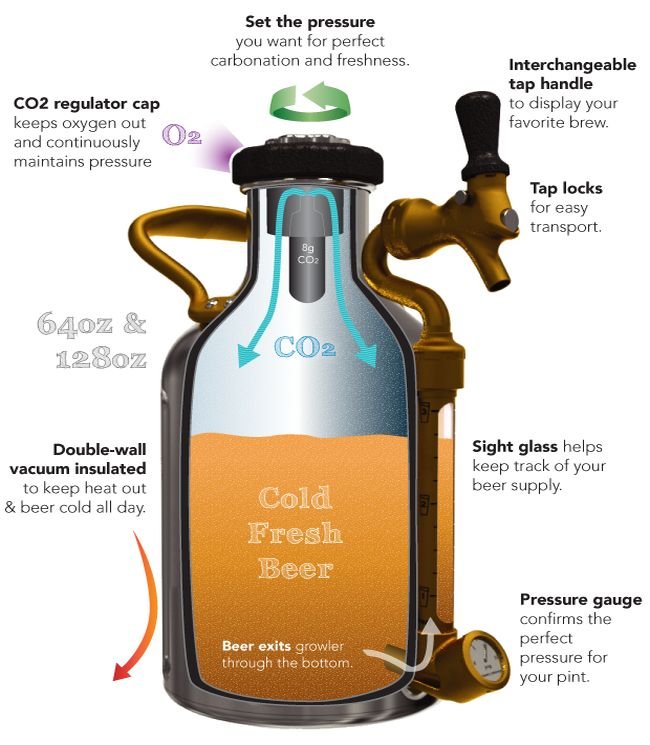 Did we say pressurized? Well, the uKeg maintains its pressure on the beer specimen inside with the help of a carbon dioxide regulator cap that keeps out the 'filthy' oxygen. In other words, you can set the pressure for that perfect degree of frothy carbonation. This can be done by inserting a food grade CO2 cartridge (available in various stores) in the holder, and then (personally) regulating the carbonation level via a dial system. Furthermore, a gauge mechanism at the bottom indicates the optimized pressure maintained on a pint of the precious poison.
And, as we mentioned before, the frothiness is not the only advantage showcased by the uKeg. The special container also boasts of a double-wall with vacuum insulation – which keeps the beer completely shielded from the effect of outside air. This in turn sustains the cool temperature of the beverage for longer periods of time, with the working scope being similar to a Thermos flask. Additionally, there is a slight-glass at the side that keeps track of the quantity of beer inside the keg, while a tap lock keeps the alcohol safe from accidentally spilling out.
Finally, coming to the commercial scheme of things, the uKeg is going through its Kickstarter campaign, which has already smashed past the initial goal of $75,000, by raising over $250,000 (with 48 days still to go, as we write). There are mainly two sizes of the pressurized container that will be available – the uKeg 64 (with half gallon capacity) that comes with a price of $99, and the uKeg 128 (with full gallon capacity) that comes with a price of $129.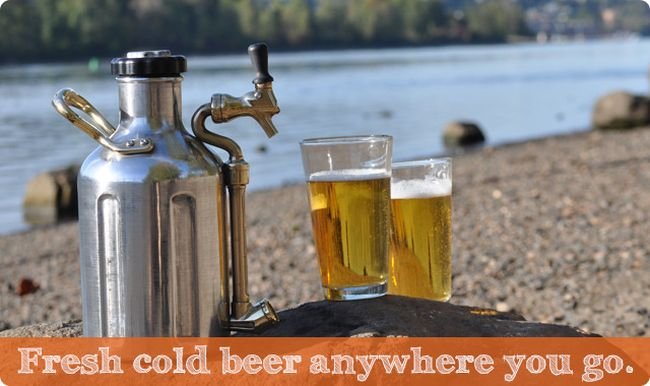 For more details on other pledges, check out the Kickstarter link.