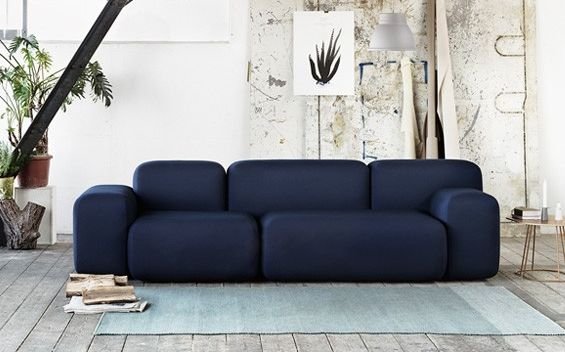 Asymmetry posing as a symmetrical arrangement – this in a nutshell defines the affable 'Soft Blocks' series of sofas, conceived by designer Petter Skogstad (from Norwegian Studio Anderssen & Voll), and showcased in this year's Salone del Mobile.
Envisaged as modular furniture, each sofa comprises of a set of units (or modules) that can be presumably arranged by the user. These 'soft' modules are made from wooden frames which are upholstered with snugly stuffed foam and finally draped in elegant blue or gray fabric.
On closer inspection, we can actually make out the subtle asymmetry exhibited by the individual blocks. According to the designer, this 'hidden' bearing sort of defies the tradition of symmetry found in most furniture designs. And it does so, without any revolutionary or symbolic change in form.
Of course, beyond the beauty of asymmetry, there is always the consideration of practical comfort. Fortunately, the Soft Blocks sofas boast of their fair share of snugness, that is also conveniently borne by the namesake soft modules of the furniture collection.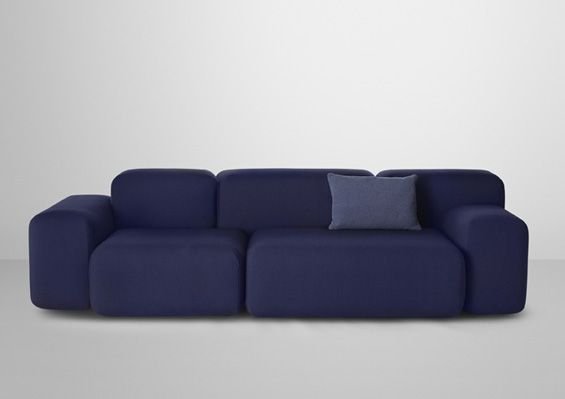 Via: ArchiDesignClub