A house can't be called perfect without a perfect bathroom. Bathrooms are made up of various types of materials and hence need maintenance as well. As bathroom accessories are very expensive and it requires a lot of money to replace them. So if people want to maintain that material to look like a new one, they should know how to keep them in better condition. Here are the appropriate methods of maintenance and cleaning of different materials.
1. Acrylic Materials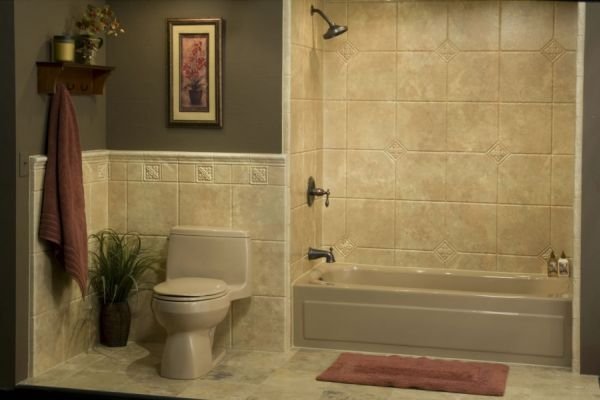 Acrylic surfaces are very soft surfaces and hence can scratch easily. So try to avoid scratchy powders and abrasive cleaning materials on these surfaces. Normal scratches can be removed by polishing. As this type of surfaces needs regular cleaning so warm soapy water is the appropriate way to clean these surfaces. Acrylic baths are blemished by soaps and oils so try to clean them daily because some unwanted salts try to corrode the surface.
2. Porcelain Materials
Porcelain enameled surfaces needs daily maintenance to prevent buildup of salts that can corrode the surface. It's very important to choose the best quality of cleansing material for these surfaces. Cleaning with warm soapy water is the easiest way to clean such surfaces.
3. Wooden Materials
Wood surfaces should be kept away from the place where water flows continuously, because increases the chances of rot. Most common wooden object in the bathroom is cupboard so don't leave any wet thing inside it. Some people use to cover the wooden materials with a layer of PVC to prevent them from humidity. Hence, just use warm soapy water to clean such surfaces but instantly rub the wet surface with some dry cloth.
4. Glass Materials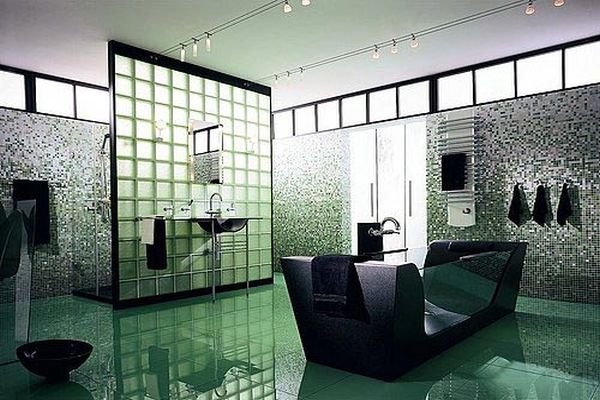 Glass surfaces are most commonly used in windows and shower enclosures of the bathroom. Such type of surfaces needs equal care as the other glass surfaces of the home. So it's very easy to clean such surfaces, just apply a hot shower on them then wash them with cold water. And after that use a dry cloth to rub the wet surface.
5. Marble Materials
Marble surfaces are very hard surface hence very resilient to shock damage. But try to choose good quality of cleaning material to prevent marble surfaces from unwanted marks.
6. Plastic Materials
A lot of bathroom accessories are made up of various forms of plastic. Please read the instruction of the manufactures carefully before cleaning such surfaces. Because some plastics need hot water to wash but some plastics are not compatible with hot water.