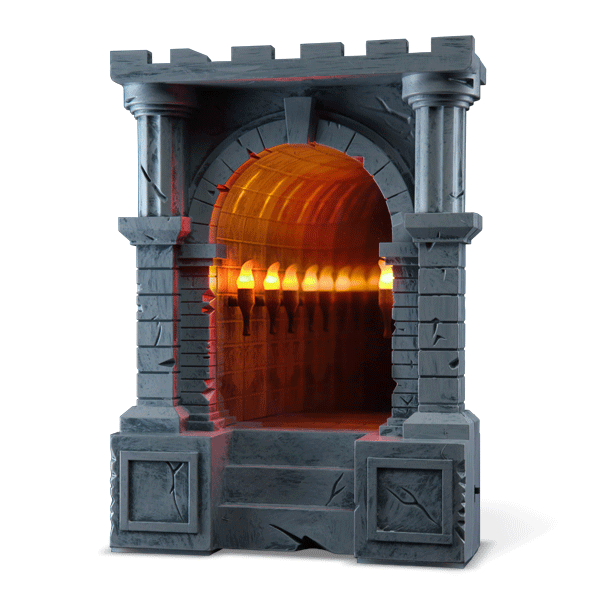 Finally, a Dungeons & Dragons style take on the classic infinity mirror, the aptly named Infinite Dungeon Corridor is your gateway to geekdom! Crafted from what is termed as 'space-age, dungeon-grade' plastic, we would assume the design is sturdy enough to be mounted along your man cave's game room. The compact size is also tailored as a showcase piece for various furniture items like desks, tables and shelves.
Of course, beyond its usage pattern it is the fascinating visual essence that makes the Infinite Dungeon Corridor a novelty item. Based on a built-in set comprising of a fully reflective mirror and another partially reflective mirror, the optical illusion alludes to the notion of infinite depth. This scope of 'infinity' is communicated through the flickering torches/diodes that boast of three variant levels of brightness to suit your mood.
Moreover, the medieval-inspired creation is not just about the amalgamation of science, history and D&D; it is also about its low impact usability with the entire thingamabob running on just three AA batteries.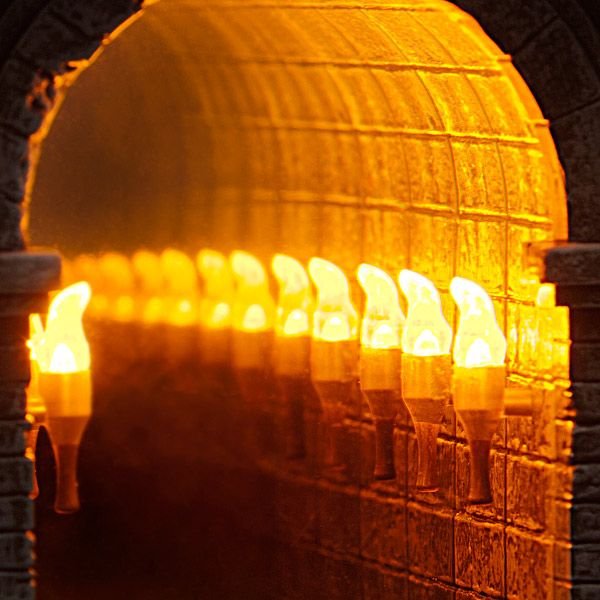 Dimensions: 7" x 9.5" x 3.75"
Buy (from ThinkGeek) – $25.
Via: NerdApproved