With rising apartment rents on the land, oceans will be futuristic, affordable habitats for humans. Keeping modular house-boast concept in mind, Italian transportation brand Jet Capsule has recently unveiled the floating UFO (Unidentified Floating Object) to offer comfortable, off-grid accommodation on the ocean.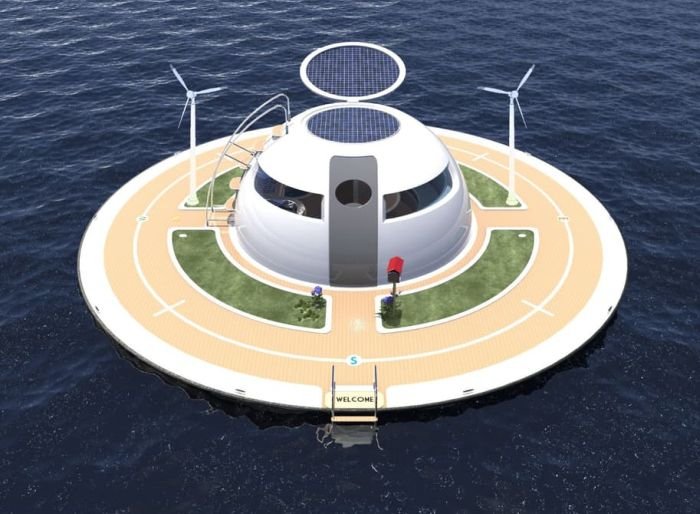 The two-story disc-shaped home is 40-feet in diameter with modern day amenities. Combining two half-spherical shells both above-sea and below-sea, the living station is inspired by extraterrestrial spaceship. The upper deck includes a circular patio, whereas interior consists of kitchen, living and dining room.
On the other hand, underwater deck comprises bathroom and bedroom along with an amazing oceanic viewing pod. This lower deck offers panoramic views of marine life from comfort of a bed or while relaxing in bathtub.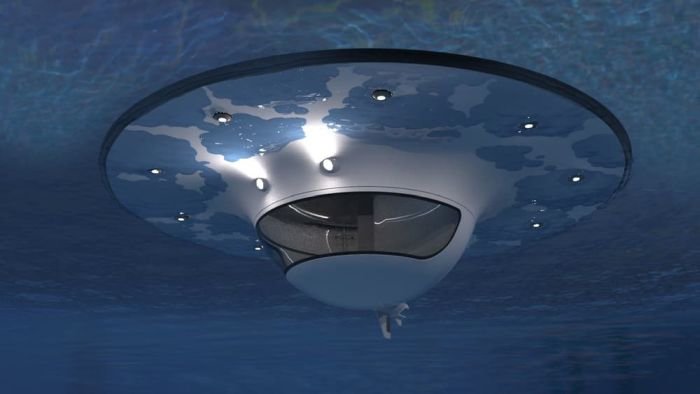 Jet Capsule UFO effortlessly moves above layers of water, while providing futuristic dwellings to potential inhabitants. Floating abode can harvest sustainable power through installed solar panels, as well as turbines that can collect water and wind power. All the energy is further stored in batteries for further use as electricity, whenever required. Hence, the floating home offers complete off-grid ocean living.
For now, the company is seeking sponsors to build their working prototype at an estimated cost of US $800,000. However after the development of first prototype, they are planning to reduce the production cost for $200,000. Although we're not sure when exactly these spaceship-inspired buoyant homes will hit oceans, but these surely will offer the best housing solution for future generations.
Via: Gizmag