The birth of a child is the time to celebrate, with memories to cherish. And over the years, technological applications like video cameras have played their helpful part in capturing such moments. However, the predicament lies with the portability and safety factors, especially when you have to carry around your camera in a bag, along with baby products like diapers, wipes and food bottles.
Well, JVC Kenwood has comes with a nifty solution in the form of the BabyMovie GZ-N1 (from the company's Everio series). As the name suggests, the antibacterial-coated product is aimed towards capturing those adorable baby moments. In fact, the contraption is touted as the world's smallest (47 x 86x 56 mm) as well as the lightest (150 g) AVCHD video camera.
Anyhow, do not be fooled by these diminutive dimensions. The BabyMovie GZ-N1 does boast of a few credible specifications, including a 1.8-inch LCD monitor; 12.76 million pixels, back-illuminated CMOS sensor; 10X optical zoom capacity; and a substantial 8GB of built-in flash memory. These features are complemented by the compatibility of the camera with external SD cards.
The usability factor is also improved with an indigenous stand mechanism integrated into the video camera's body. This allows the automatic adjustment of the lens to an upper angle, thus creating those picture perfect moments of parents proudly posing with their children.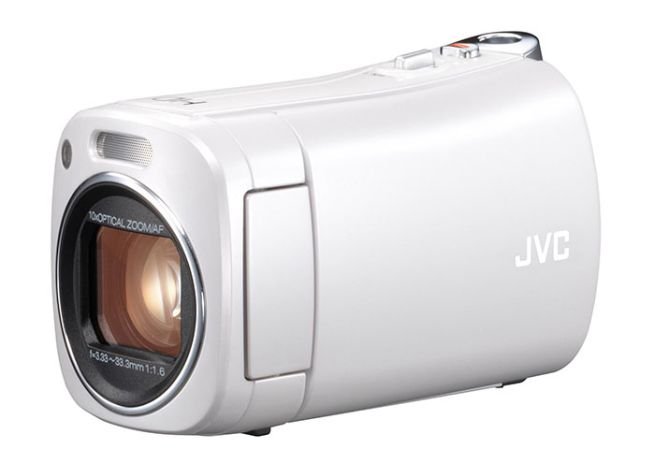 Via: Kakaku