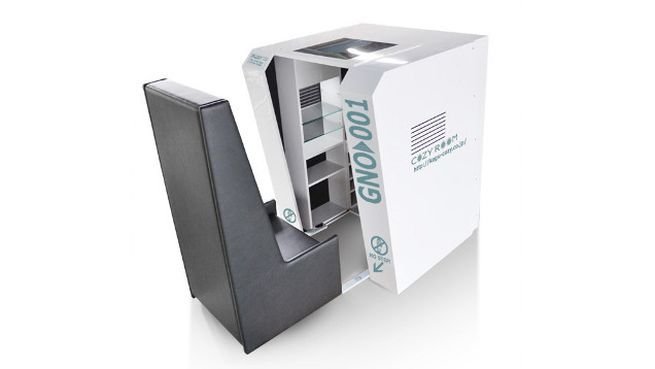 Why opt for a privacy-oriented desk or a chair, when you can have an entire secluded private cocoon to yourself? Well, the Japanese designers know this better than anyone, as is evident from their undoubtedly whimsical yet potentially effective Kakureya – a 'relaxation room' for both men and women!
Exhibiting a futuristic form, the much-touted space is envisaged as a personal pad with a capacity for only a single person. In terms of design, the pad comprises of two components – a stationary installation made of MDF and polyester resin, and a detachable seat which can be slid inside this structure. So, you just have to perch yourself on the seat (with a humongous backrest), slide it in and voila! You are all safe and shielded from the big, cruel world.
Of course, the personalized scope is not just limited to your being snugly fitted inside the enveloped compartment. The Kakureya boasts of various user-oriented features, including – a desk with a tray, drawer and cabinets – for keeping your computer and its paraphernalia of accessories; a wall-mounted hanger bracket for suspending the monitor; two top shelves for presumably storing food (in case you are preparing for armageddon!); two LED lamps for shedding the much needed light inside the compact space; and the one-and-only collection rack for safely housing your precious hobby items.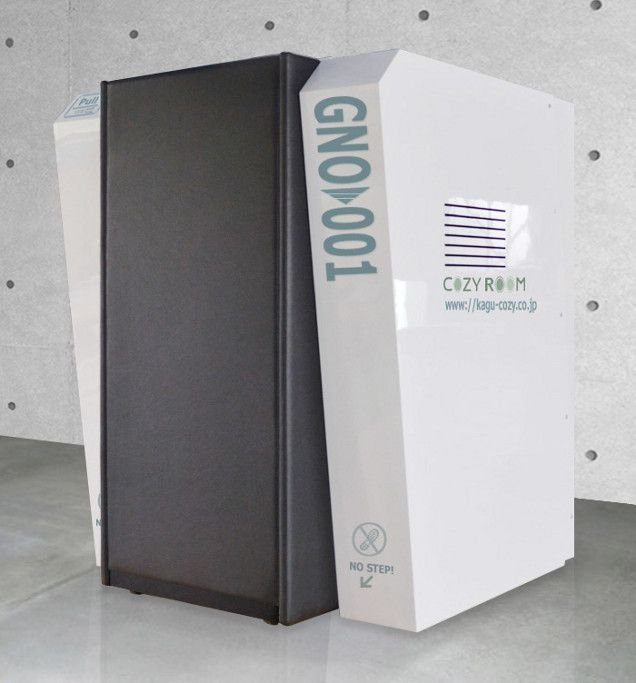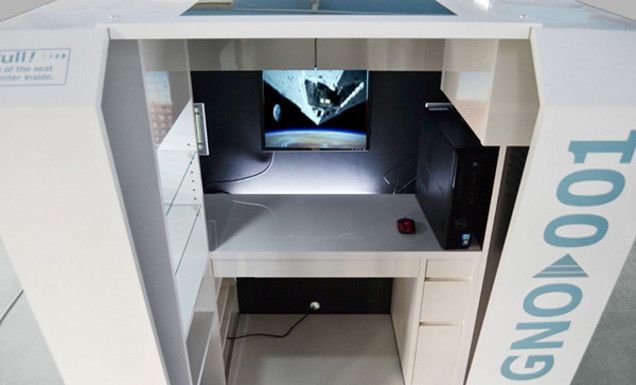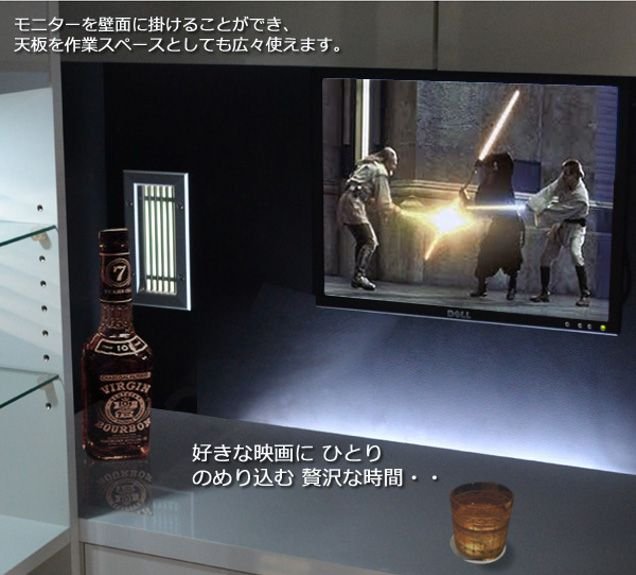 And, the best (and costly) part is, the incredibly geeky privacy pad can be customized to your preferred order – all with a price of 798,000 yen (around $8,000). For buying and availability details, please refer to the product page.
Via: Kotaku