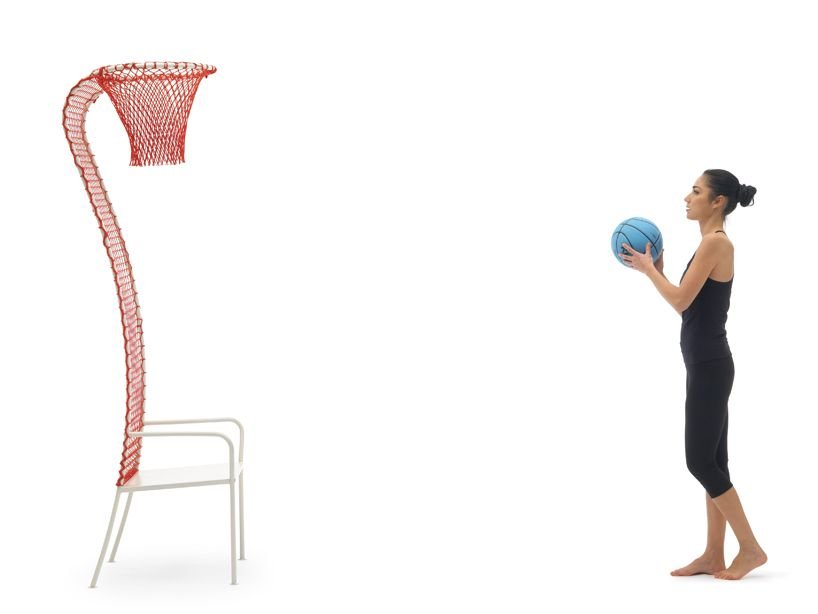 We have played basketball with the help of our mugs. And, now it is time to have some basketball fun with the aid of our chairs. The aptly named 'Lazy Basketball Chair' by Emanuele Magini (for brand Campeggi) allows this mirthful quotient by virtue of its incorporated 'basket'.
Showcasing a jaunty yet minimalist flair, the Lazy Basketball Chair comprises of a slim metallic frame that supports a curving yet expansive synthetic net. This net/backrest structure ultimately suspends a basket at its top end, thus completing the ambit of basketball via a chair.
As we mentioned before, there is a subtle vibrancy to the furniture components; and to that end – the Lazy Basketball Chairs are available in both colors of red and yellow (for the synthetic backrest). So, if you are up for a living room challenge of playing and scoring against your loved ones, the nifty design will set you back by £676 (around $1,150).
Dimensions – H 222 cm, W 60 cm, Depth 64 cm.
Buy from this link.