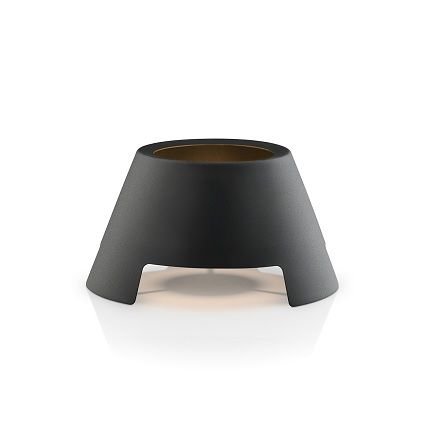 It is not often that we relate elegance with the familiarly mundane scope of a candle holder. However, the above pictured Eva Solo candle holder notches it up on the classy ambit with its harmonious shape that embodies a perfectly curvaceous metallic form. In essence, there is a minimalist flair to this simple structure, which is rather accentuated by the gorgeous black-hue of the pristine metal surface.
The distinctive black color is interestingly not just for the visual constitution of the candle holder itself. The tint rather has its effect when the candle lamp inside is lighted up and the tepid glow of the flame contrasts with the dark background – creating a wondrous play of light and shadow. This physical phenomenon has presumably contributed to the christening of the candle, which is simply named as the 'LightUp candle lamp'.
The metallic frame of the Eva Solo candle holder also plays its part in endowing the much needed durability to the design. This makes the contrivance conducive to outdoor usages all year around. So, whether you want opt for 'natural lighting' in your garden path or the driveway – the Eva Solo is the nigh perfect candidate with its elegant, chic yet unobtrusive bearing.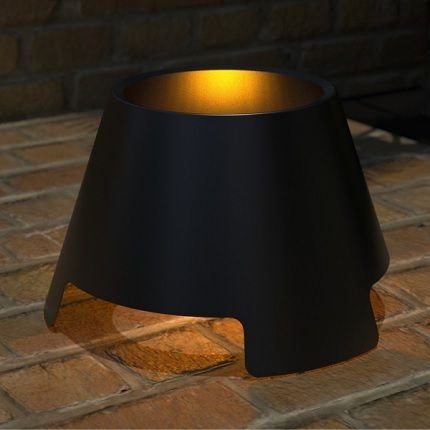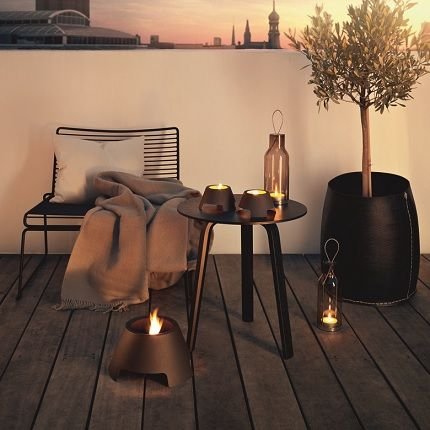 Dimensions – 28 cm in diameter; 15 cm in height.
Buy – £50 (around $85).