When there are 300 million tons of plastic manufactured on the global scale, one could presume that consumers might tend to get 'turned off' by these gaudily vibrant materials. And, even beyond the style factor, millions of tons (from previous mass-scale productions) of plastic precariously end up in landfills. But as they say – cometh the hour, cometh the man. Designer James Shaw has unveiled his latest furniture collection that utilizes such discarded plastic components, albeit with an antediluvian elegant vibe inspired by 18th century baroque designs.
The result pertains to tables and lamps that are comprised of glass along with extruded pieces of plastic. These plastic elements do resemble the texture of cords (much like Play-Doh) – as they are 'jauntily' aligned along the edges and below the support components of the furniture pieces.
Interestingly, Shaw uses a specially devised extrusion gun (built by himself) that can 'fire' slugs of molten plastic of a single inch diameter. And the conscientious part is – this plastic in itself is sourced from east London recycling centers.
And lastly, the question may of course arise – how is the resultant furniture collection reminiscent of the highly decorative baroque style of the 18th century? Well, according to Shaw, the extruded plastic cords do hark back to the yesteryear floral patterns with their befuddling orientations. In other words, it is about avant-garde meeting the recycled side of affairs.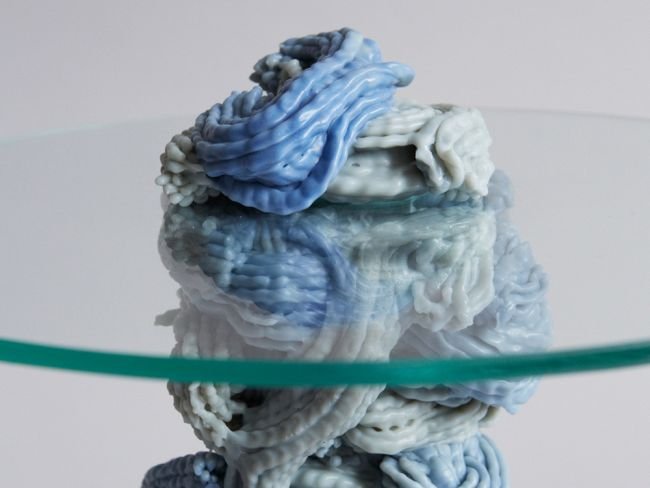 Via: Wired