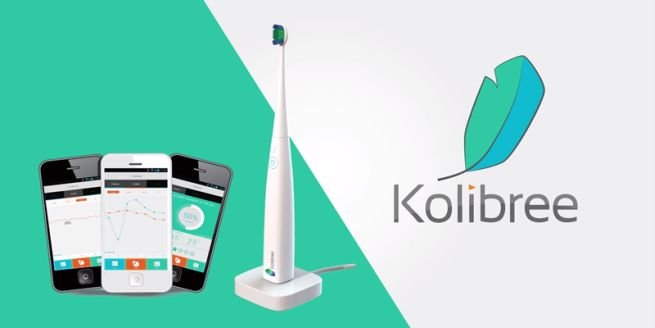 Personalized attention to health doesn't get more easy than this; Kolibree has introduced what might be the world's first 'connected' electric toothbrush. A nifty specimen of so-called digital health, the toothbrush entails Bluetooth connection with a dedicated smartphone app that supposedly improves upon your brushing technique.
The working scope of the Kolibree is pretty straightforward – when brushing your teeth, the toothbrush will record all the data pertaining to the action. This collected data can be accessed and analyzed via the freely downloaded app.
In terms of practicality, the data covers various parameters of your brushing technique. This includes – the time period of the brushing session and how effectively have you brushed those 'difficult to reach' sections in gums and teeth.
The ambit is made even more interesting with the allocation of higher points and cheers for better brushing 'performance'. The users can also share their techniques and scores with other members of the family and even their dentist.
The designers have additionally created an API to encourage third-party developers to create more apps for the toothbrush. As for the commercial scheme of things, the company is expected to release a range of various electric toothbrush models, varying from $99 to $200 price tags, in second half of this year. A Kickstarter campaign will commence shortly, while the device will be unveiled in CES 2014.
Via: GearBurn