Modern day spatial efficiency demand the value of multi-functionality from furniture pieces. The above pictured Pi Workstation champions that advantage with its collective nature of design.
As a result, the ingenious arrangement created by Joe Manus comprises of a desk, a storage shelf beneath the top and a seating area along a one-sided extension.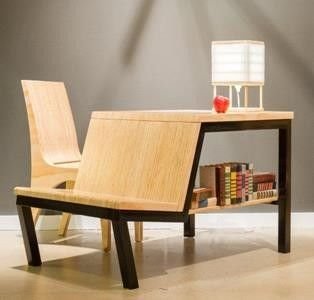 When it comes to the scope of the desk, the compact bearing is accompanied by stylish essence, accentuated by the natural ebony finish and a steel base (also available in black or white).
This desk's top forms an angular surface along the edge and ultimately extends to give way to a bench. Users can also use this seating surface as a storage area for keeping books and decor items.
As we mentioned before, the Pi Workstation finally comprises of a dedicated shelving system beneath the top.
The best part is – this shelf can be easily removed to convert the furniture into a dining table. The extended 'bench' also comes in handy for keeping the assortment of extra food items during Sunday suppers.
So, at the of the day, it is simplicity of design that fuels the ambit of usability. In fact, this genuine quality comes as no surprise with Manus's inspiration coming from early 20th century schoolhouse desks.
And, as for the multi-purpose credentials, the Pi Workstation shines with its '3.14' (the mathematical value of Pi) types of usages.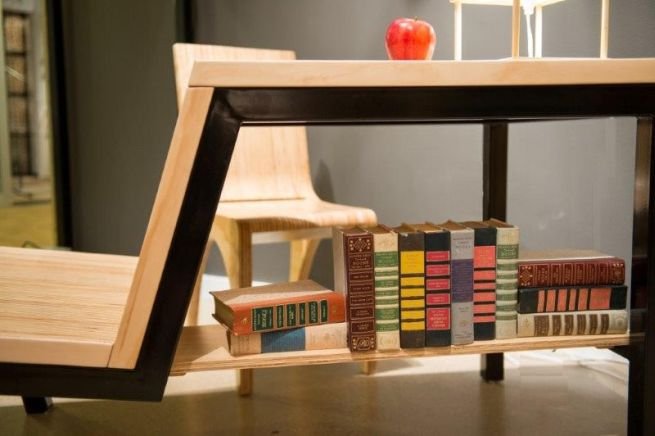 Price – $994.99. 
Via: Dornob