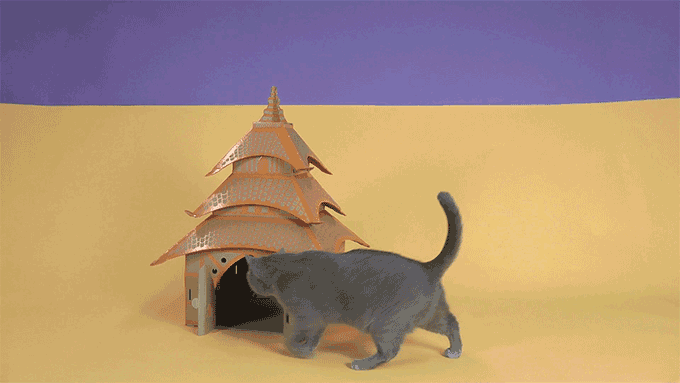 If you are a proud cat owner, then you must be aware about their fascination for cardboard boxes. No matter how pretty scratching post or bedding you purchase for them, they will always be more interested in playing with the cardboard packaging it came from. But does that mean you've to live with ugly cardboard boxes all around your home? Absolutely not. Instead, have a look at the incredible Landmark cat furniture by Amsterdam-based company Po0py Cat.
As the name indicates, the line of cat furniture is based on seven iconic places from around the world. Made from recycled cardboard, the cat houses feature different landmark designs including the Eiffel Tower, the Taj Mahal, Great Sphinx, The White House, etc. These amazing houses will be a lovely retreat for your cat and your living room.
Your home interior will love any of these landmark cat houses, as much as your adorable kitty. To provide some playful interaction, each cat house is fitted with some fun element. For instance, the Eiffel Tower house features a tiny elevator that hangs from a rope. It can be used to provide delicious treats to your feline.
The company is seeking funds for the project on Kickstarter, if you wish to gift any one of these iconic landmarks to your kitty – then you can preorder the desired one from the crowdfunding website.
For now, have a closer look at all seven landmark cat houses in the images below.
Eiffel Tower
Taj Mahal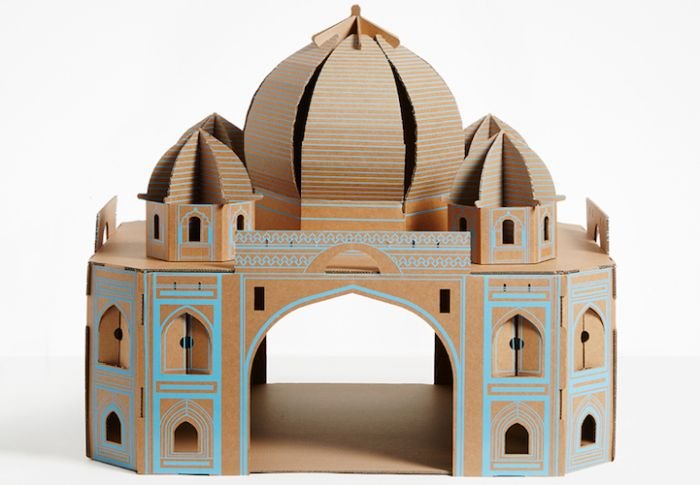 Great Sphinx
The White House
Kremlin
Pagoda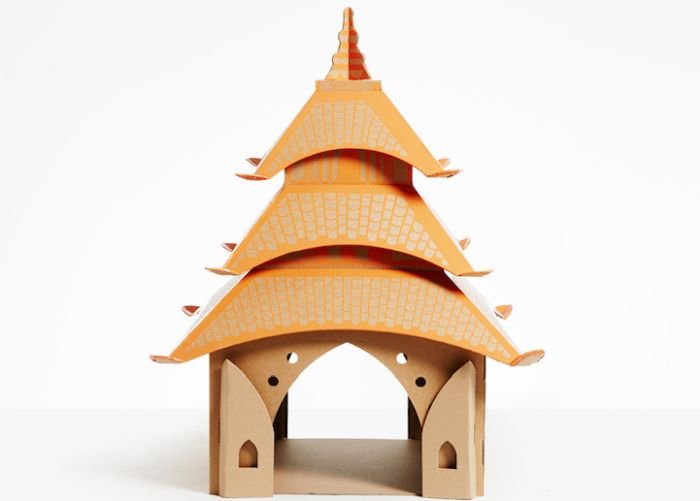 Mayan Temple
Via: MyModernMet