When you are making that transition from being an ordinary gourmand to a typically well informed gourmet, cooking appears more as a scientific experiment rather than just a past time. In this regard, there are appropriate tools that can come in handy when you are seriously committed to 'precision' cooking. One of such convenient conceptions is the aptly christened Level, a set of no-spill measuring spoons that comes equipped with sliding caps. This sliding cap in essence is the most crucial component of the whole spoon, as it slides over the spoon's inward bulge to prevent those irritating spills of your exotic spices.
So, basically the whole process of measuring and putting in your assorted ingredients becomes much more easier with the Level. All you need to do is scoop your spice from any jar, and then slide on the lid for leveling the content of the spoon. The slide also completely covers the spoon's bulge, thus preventing the content from unnecessarily spilling through the sideways.
Now, beyond the core function, the practicality of its usage pattern is well defined. Available in variant sizes (a single set contains five differently sized spoons) to cater to various measurements, all of the products are crafted from stainless steel and polypropylene. This convenient range means that the smallest spoon model can have easy access even to the tinniest of jars. Moreover, the slides are fully detachable, thus making both the spoon and the slide cover easy to wash.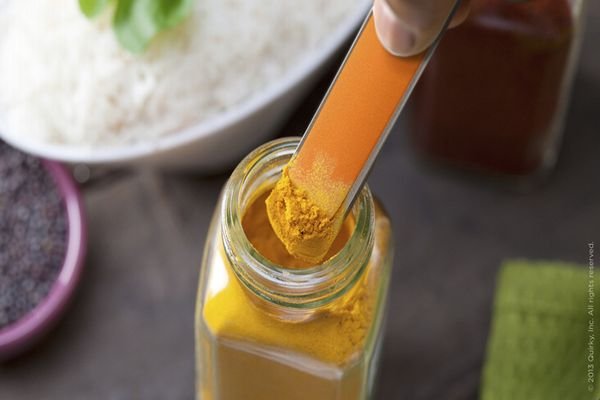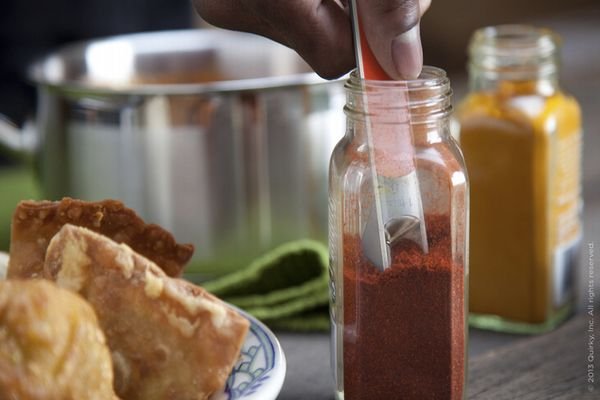 Via: Quirky