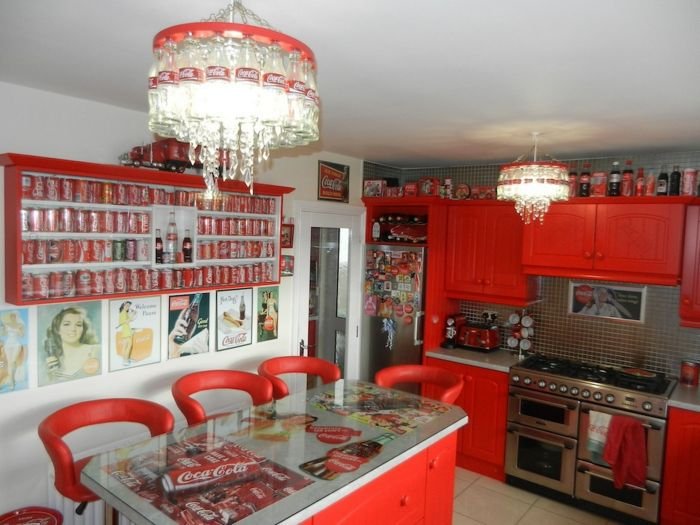 Lillian, an Irish woman has extensively renovated her home with shades of red and white, keeping in focus the Coca-Cola theme. The idea of this cool home decoration struck her some 28 years ago when she was on out on holidays. She got fascinated with Coco cola cans while she was travelling from Germany to Austria.
When she crossed the border, she realized that it was the similar Coke Can that she had used in two different countries. It was from there Lillian took up the idea to transform her house around the Coca Cola theme.
She started with a small bedroom and decorated it with Coke wallpapers, pillow cases and bed-sheet. Then it was the kitchen, where Lillian's husband Barry extended help and they both transformed the kitchen with complete Coca-Cola decor.
Barry also made two chandeliers from Coke bottles. Thereafter, Lillian kept working on other rooms and her source for Coke theme items was met from the Coca-Cola section at the Grand Slam shop in Times Square, New York. She was also helped by friends and family to collect all the Coco Cola related items.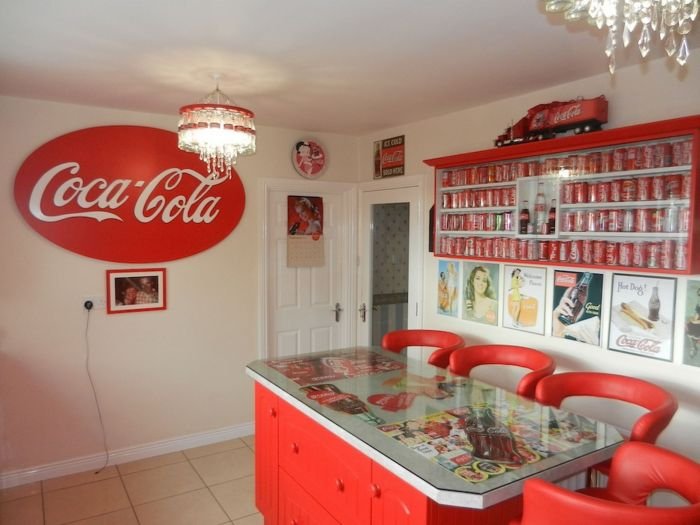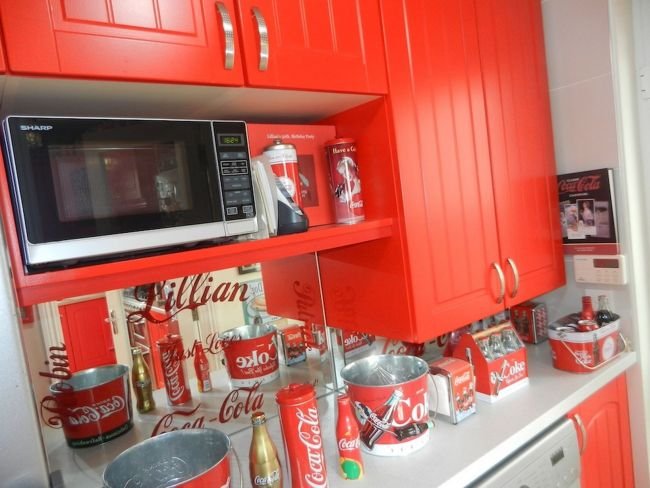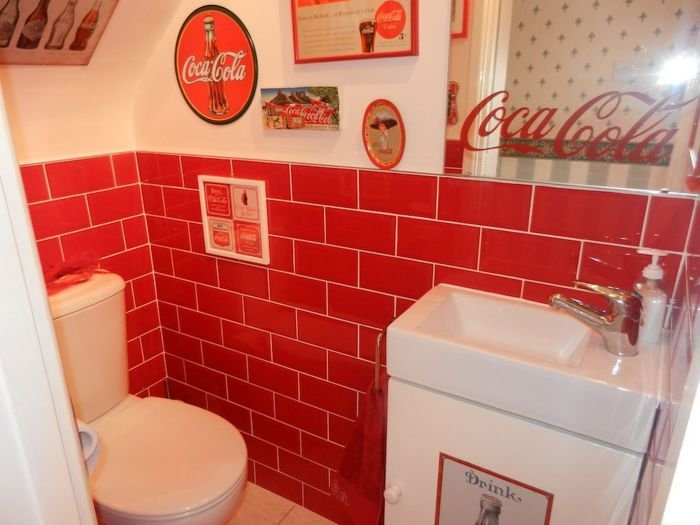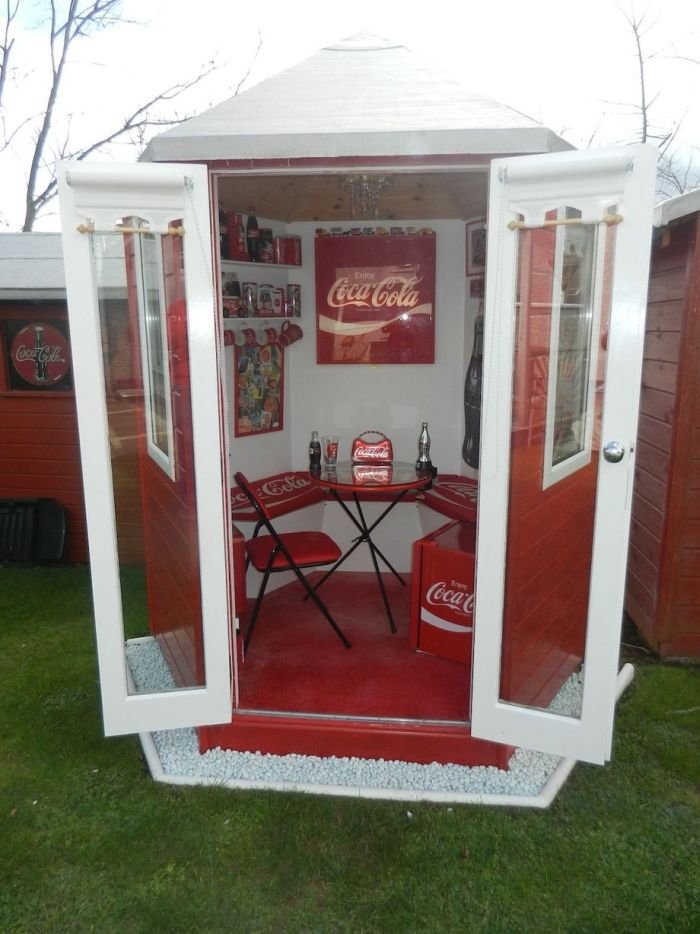 Via: Mirror