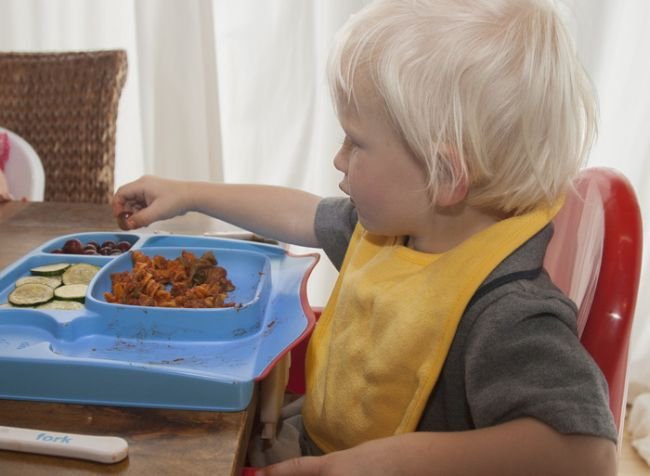 A kid on a food splattering spree is an unsightly 'sight' indeed, especially when it comes to those fancy restaurants and social gatherings. But what if concerned (and presumably embarrassed) parents could carry a simple yet portable food tray tailored to their children's ghastly eating habits?
Incredibly, the Lock-on Table Tray by Megan Streit Wilson (for Bambinos) does one better, by not only being portable but also having the nifty ability to cling on to any table-top under the sun.
Designed to be compatible with a variety of sitting options, including the regular dining chairs and the special high chairs, the best feature of the Lock-on Table Tray is arguably its 'lock on' capacity.
Showcasing a vertical component that attaches itself to the nook below the table-top, the entire tray tightly clasps on to the furniture, thus making it impossible for your kids to fling the portable platter. The locking mechanism is also pretty elementary; you just have to gently squeeze the aforementioned component and voila – the tray is safely affixed to the table.
The groovy end result is a dapper looking tray/bowl system that emerges as a 'tight' solution for those unfortunate flinging scenarios. What's more, the Lock-on Table Tray comes in a variety of vibrant hues, while also demonstrating its BPA-free, dishwasher safe body with a spill-catch soft lip and separate compartments (for carrying tiny utensils and cups).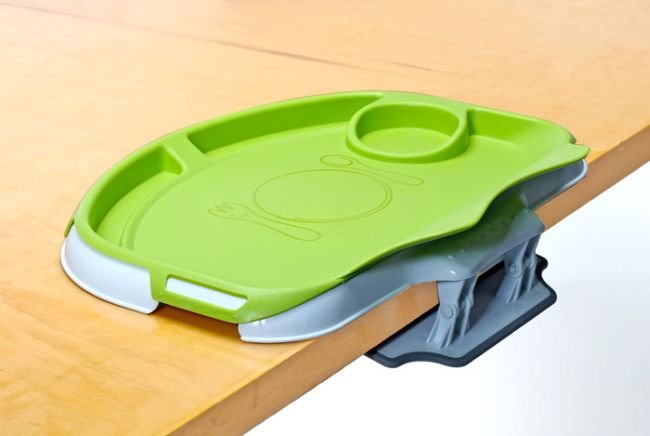 Lastly, the good thing in commercial terms is – the Lock-on Table Tray is the successor to the earlier acclaimed Tidy Table Tray (available at Amazon). This design pedigree is certainly a vital factor for people who look forth to proven quality.
To that end, the new and improved product is all set to make its debut through the Kickstarter crowd-funding platform by today, with early bird pledges starting from just $24. Check here to get a glimpse of the preview.