Sometimes, the simple designs are the ones that remarkably improve your day. From the 'Butterfly Effect' perspective, you start off your day by waking up uneasily, and then accidentally spill your cup of coffee due to your state of drowsiness.
This is bound to put your day in doldrums of disarray. However, the above pictured Might Mug 'might' have saved you from this scenario with its sturdy grips that attach to any surface. In other words, the minimally designed cup doesn't spill your coffee due the 'sticking' quality of its specially crafted base.
Of course, this grip feature is not obtrusive in case you want to lift up the the cup from table surfaces. Moreover, the 16 oz Might Mug has other advantages like its double wall insulation that is perfect for keeping your coffee warm and your beer cold. The mug is also dishwasher and microwave safe, thus making it handy for people who are not too keen to use kitchen stoves.
So, at the end of the day, you should be happy about your carpets and floors not getting drenched because of your carelessness. And, a price of $15 is not that high to pay to be in a position of foresight rather than hindsight.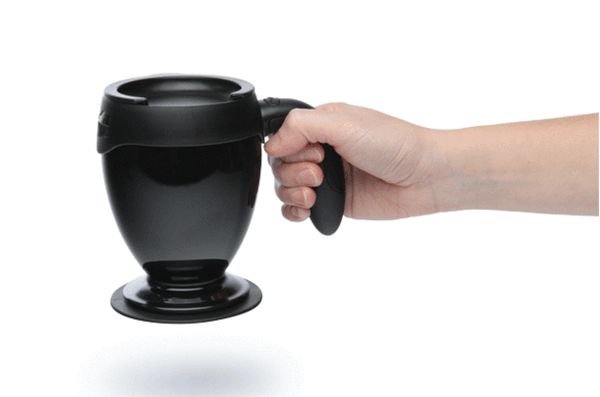 Via: IncredibleThings