Fitness trackers and smart locks – these two big guns of gadgetry are currently trending in the world of electronics. So, what to do to stand out from the crowd? Well, the answer is of course innovation – and that is exactly what the Noke brings to the table by being the world's very first Bluetooth-controlled padlock.
Yes, padlock! Showing some 'smart' love to your ever trusty bike and garage, the Noke according to its designers (FŪZ Designs), is crafted as the easiest electronic device one could own and operate.
The simplistic scope entails downloading the padlock's specific app in your preferred mobile OS – be it Android, or iOS. After the software's installation, the Noke can automatically detect and pair up with your phone's Bluetooth 4.0 credentials.
The easier part then follows when you just have to press on the shackle of the padlock – your touch activates the searching action on the part of the lock for your phone, and voila! The padlock instantly opens on recognizing the paired device within 10 ft of the device. In other words, you don't need to dabble with the app UI to unlock the safety gizmo.
There are of course some of us who would prefer a more 'controllable' unlocking scope. They can opt for this personalized feature by completely turning off the auto-unlocking mode, and then using a simple unlock button in the app.
So, even if you stand close to your bike, the Noke will remain safe and locked – unless directed by the dedicated software. Moreover, the app will also show you alerting notifications when the padlock is being opened.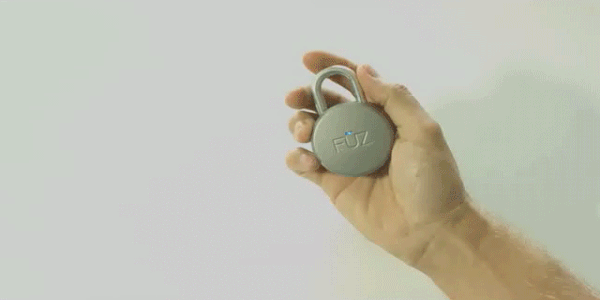 And at last, the Noke boasts of what is touted as the Quick-Click technology. The ambit entirely eschews the need for any phone – the tech rather needs you to create your own customized access code based upon clicks (see above image). So, even when you forget your phone or its battery dies out, you just have to click the padlock in accordance with the custom pattern you have created. The padlock recognizes this click pattern and unlocks for you.
As for the commercial side of affairs, the Noke has successfully passed its Kickstarter goal with 28 days still to go (as of now). The reduced pricing starts from $59, while estimated availability will commence from February of next year.