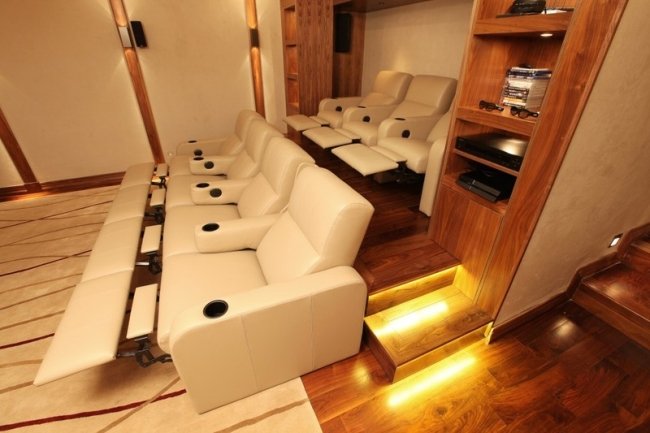 There are very few bespoke home cinemas that look upmarket, unique and are really awesome in performance. That is just why this high-tech home cinema installation for a client by Fulham- based Finite Solutions is so exclusive.
The £80,000 home cinema installation dubbed 'What Lies Beneath' has been awarded the for 'Best Home Cinema between the value of £40,000 and £100,000' by CEDIA – world's governing body for design and installation of electronic systems for home.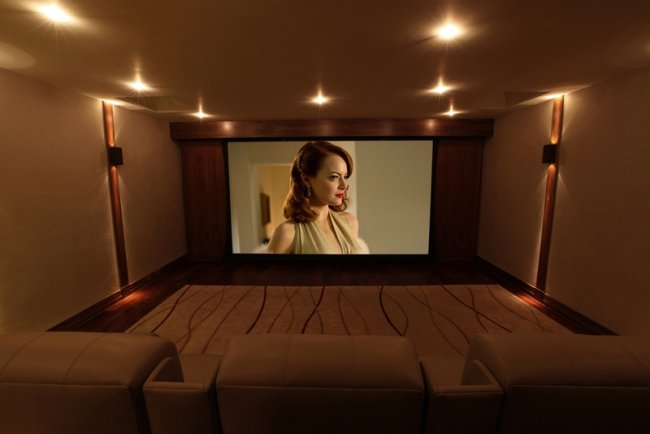 The prestigious award winning home cinema has been installed in the basement of the clients' home in Chelsea, London. The idea behind the installation was to create a truly immersive and unique home cinema with a big screen and ample storage space.
The cinema includes a big screen complete with comfortable seats with speaker built inside its suede covering, a projector and surround sound system.
Excitingly, the home cinema has an electric drop down screen, which reveals a storage space behind it. For storage – a Middle Atlantic 'Pull Twist' style rack has been built into the front screen, along with 3 speakers and subwoofer.
At the rear of the room are two rows of seating for seven viewers, a concealed projector and lots of storage space. The room lights up to star capsule lamp fitted to the ceiling which can be controlled with the cinema remote.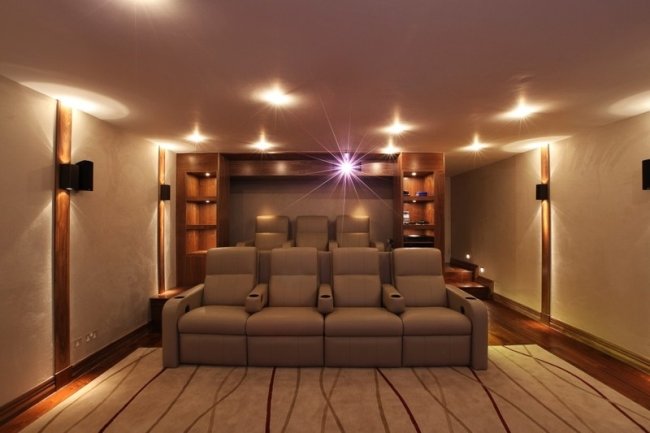 Via: FiniteSolutions