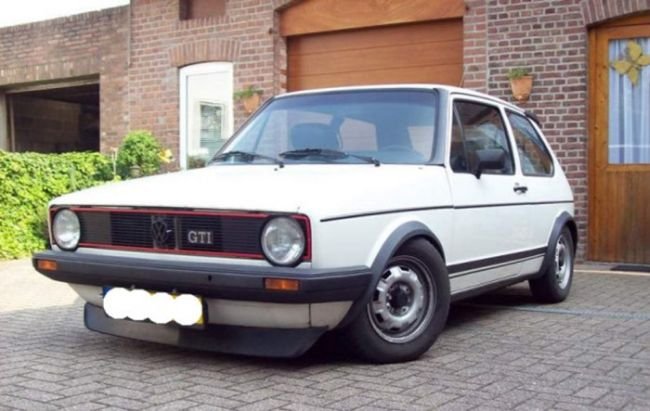 Humans for long have tried to recycle each and every object around them. Their need to put everything to good use can sometimes drive them to make the most amazing inventions.
The VW grill is sure to impress most of you. The creative genius of Imgur user Managerofnothing  is visible from the way he handles this project every step of the way. How often does somebody think of converting the empty carcass of a VW rabbit into a barbeque grill.
Managerofnothing had actually bought the rundown VW for some body parts that he needed to restore a VW at home. So instead of discarding the remains he decided to put them to good use and convert the front half into something useful.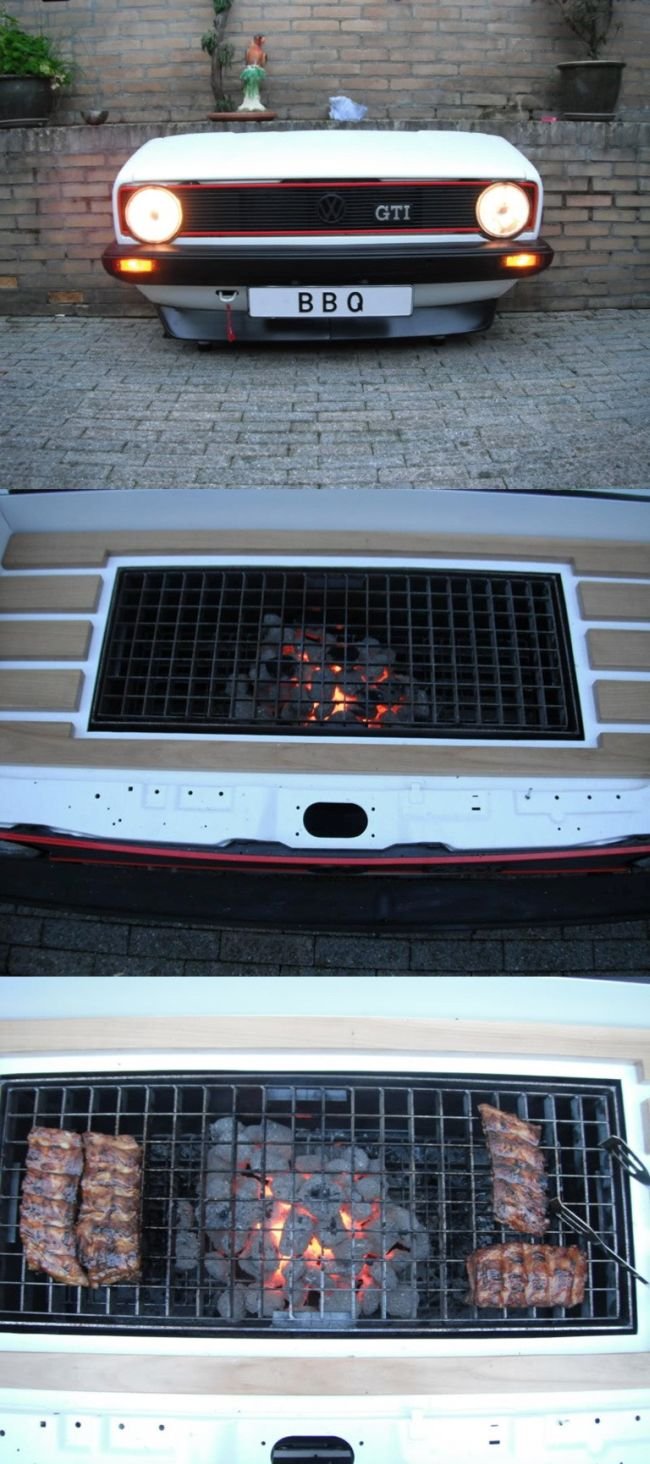 He started by making a basic frame from the 3mm sheet of metal. After removing the dents from the sheet, he sanded it and treated it to a good primer. Once the metal was revived he painted it with heat resistant stark white paint. To make the restoration resemble an original VW he even added European cherry slats and fixed the electrical circuits. Once the headlights were working, it added a whole new dimension to this restoration project.
The inside was soon fixed with a metallic box for the coal and a heavy duty net on top to grill all kinds of meats. A glass of chilled beer with delicious meats out of a vintage VW, is a scenario unheard off.
All over the globe people are finding ways to reduce their carbon foot print and do their bit to save the environment. Recycling and restoration projects like these are a source of inspiration for all likeminded citizens.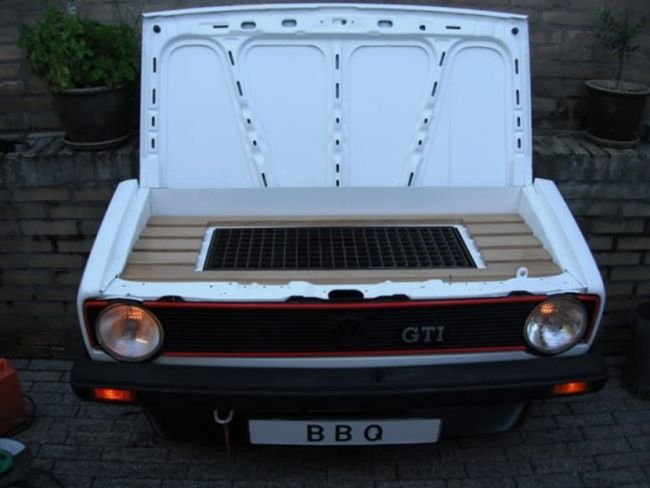 Via: Makezine