In our quest for the ultimate multi-functional furniture system, we have come across many an innovative design and concept. The above pictured 'Combo' by Goce Milanoski, continues with this trend of novelty with its ingeniously contrived design flexibility. To that end, the entire setup (still in its conceptual stage) boasts of a number of 'transformation' options, ranging from a mattress bed, sofa with central table to even a groovy booth reminiscent of those city-based diners.
According to the designer, the Combo was visualized in sync with our modern-day living styles – that do entail residing in small apartments and being on-the-go. In that regard, the entire Combo system will have dimensions of 130 cm width, 200 cm length and 60 cm height – which comes to just around 1.56 cubic m of volume. This efficient spatial credential is tailored to tiny studio apartments. And, the best part is – in spite of exhibiting various modes of furniture, the main design always flaunts its dedicated storage space that comprises of separate compartments beneath the usable section.
As for the commercial idea behind the Combo, Milanoski himself makes it clear –
Intended to be cheap for production, easy to put together even DIY, made mostly of recycled materials, able to be combined and positioned in different ways, multiple functions, this piece of furniture incorporates the "multifunctional" factor and idea all over it.
In essence, the design is all about the users' preference for their customized home installations, while this advantage is achieved via the utilization of low-impact, upcycled components.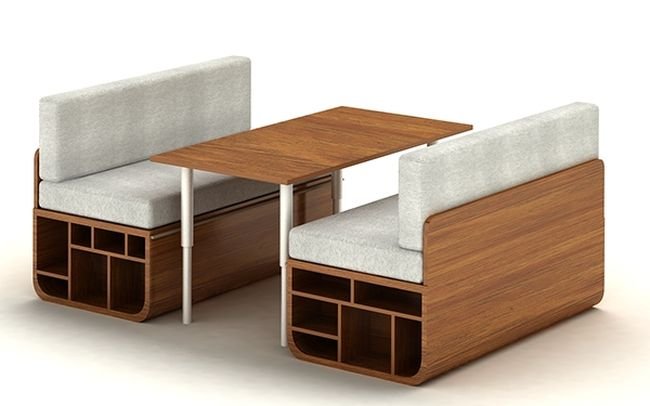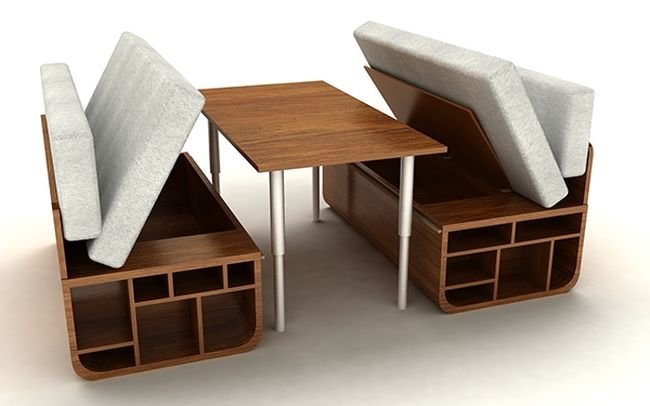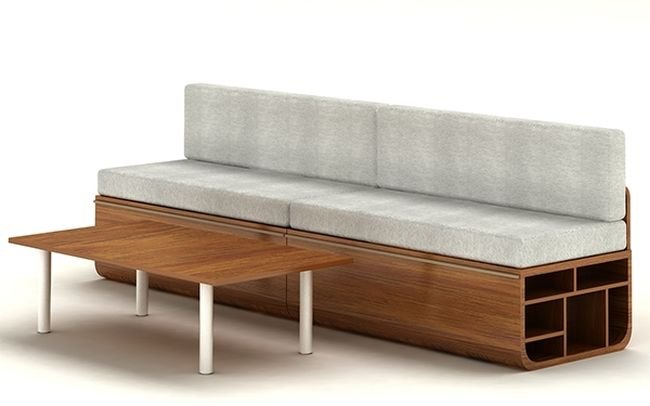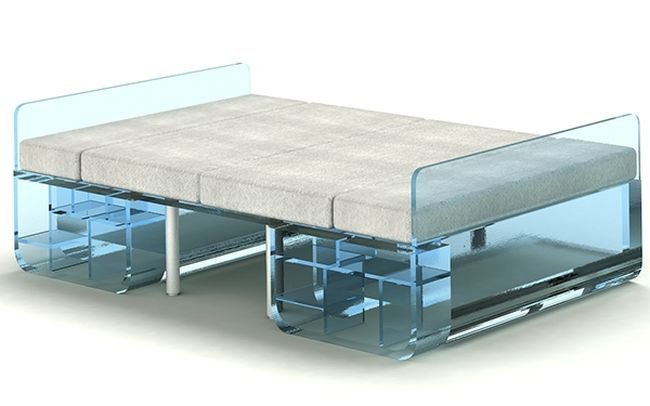 Source: Behance