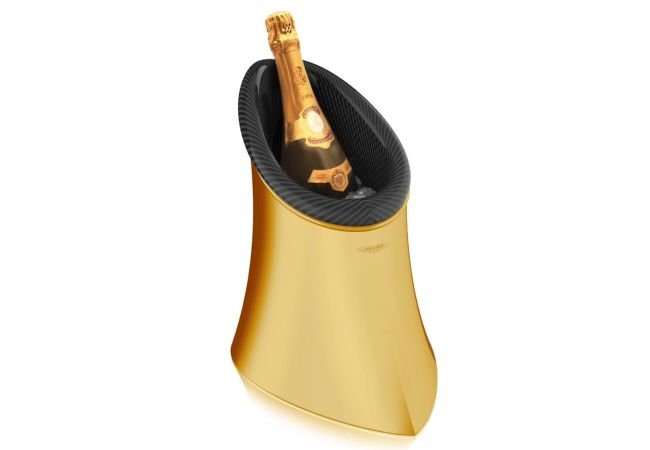 What is the best bottle cooler you've taken home? Whatever it is, it is probably time to trade it for this outrageously expensive Aston Martin-branded bottle cooler.
Made from Grant MacDonald's sterling silver with gorgeous 24 carat gold plating, the One-77 bottle cooler is priced at £25,200 (approx. $42,000).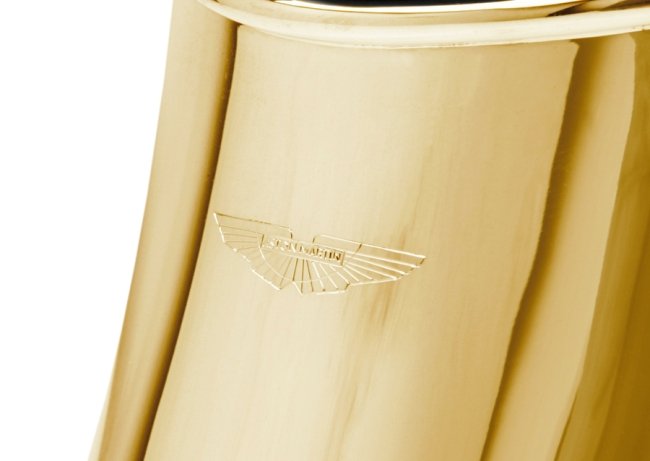 Drawing inspiration from Aston Martin One-77, car acclaimed for its wonderfully attractive design, the pretty bottle cooler is really rare – only 10 of these golden bottle coolers will be released for sale.
Aston Martin-branded bottle cooler is made of carbon fiber from the inside and has been insulated with polished silver exterior to evade condensation.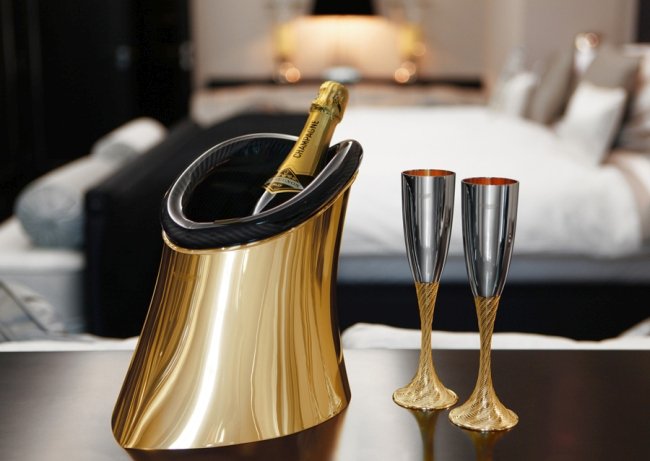 So then, if you are an Aston Martin fan who managed to grab one of the only 77 units of One-77 model, then the One-77 bottle cooler should definitely be chilling the champagne for you.
But if you are like me, craving to own an Aston Martin – this bottle cooler is equally beyond reach like the car itself.
Via: GrantMacDonald