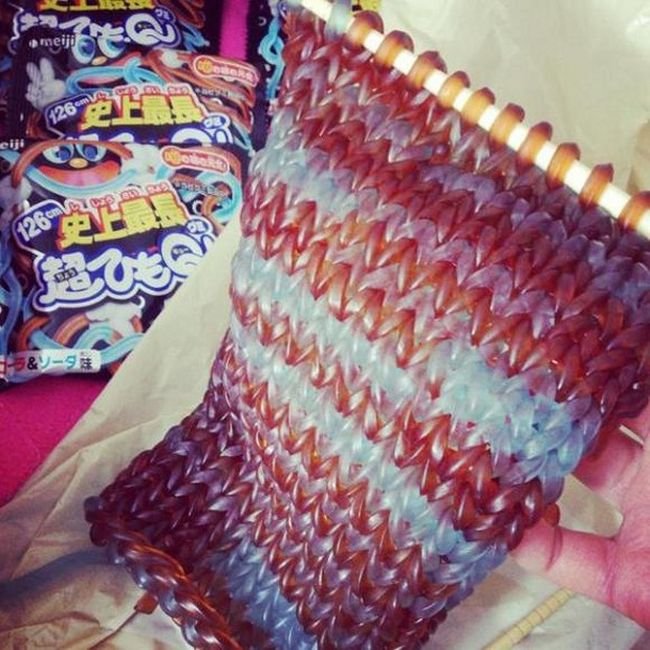 Winter has come, and now it is almost gone. But that shouldn't stop one from knitting scarfs – especially if you are about to create your apparel from candies. Well, Twitter user Overtime Queen has exactly achieved such a gloriously 'sweet' design, with her successful knitting of a scarf from Gummy worms.
For those who know their candy, Gummy worms also come in 50-inch strips that are nigh tailored (excuse the pun) to knitting. The DIYer used 15 of such packs, while substituting her regular knitting needles in favor of chopsticks – to complete the poetic quotient.
Of course, making use of just candies is not enough; it is also pertinent to utilize different flavors that would endow the preferred color combination of the scarf. To that end, Overtime Queen made use of cola and citrus-soda flavored strips in alternating patterns for the ultimately vivacious effect.
Finally, the saccharine end result pertained to a scarf that was a mere 10-inches by 6-inches. Now beyond size, there is always the delectable element – and, the Gummy worm scarf passes this test with flying (and vibrant) colors.
Via: Neatorama