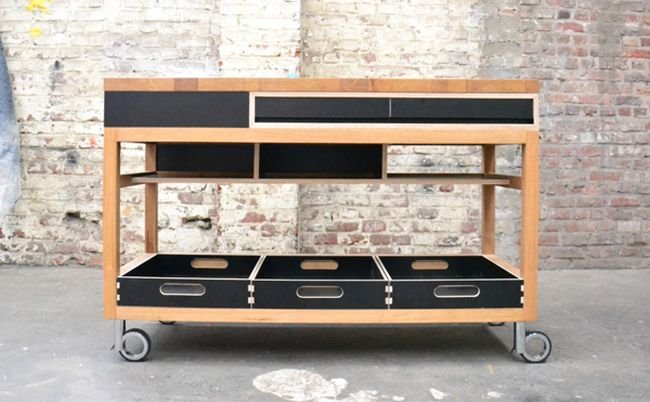 A mobile kitchen counter with a dash of elegance and dollops of practicality – this in a nutshell defines the above pictured creation from designer Pierre Joncquez.
The 'no frills' essence of the kitchen unit is quite evident from the arrangement of its usable components. To that end, the top features an extended surface along with cutting and washing compartments. This in turn is complemented by an array of drawers that come out from below the top portion for improved accessibility to the kitchen accessories. The storage scope is finally streamlined with the bottom level section that comprises of a trio of food trays.
The storage credentials of the Mobile Kitchen Counter is bolstered by its structural aspects. In this regard, the aforementioned counter-top is finished with a composite of birch plywood and phenolic film, while the entire unit is built from solid, study oak wood. And, since the design is envisioned as being 'mobile', the wheel components (and the drawer handles) are crafted from stainless steel.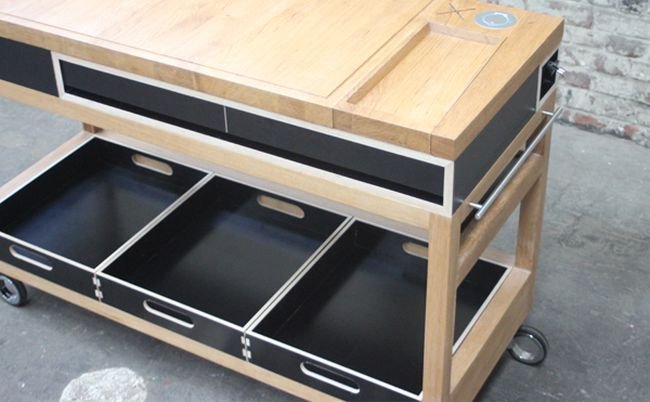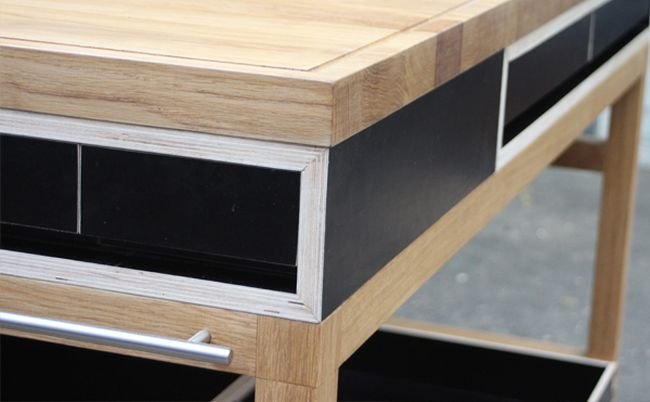 The Mobile Kitchen Counter is built, customized and can be ordered to specific demand. Check the video below the know more about its building process –