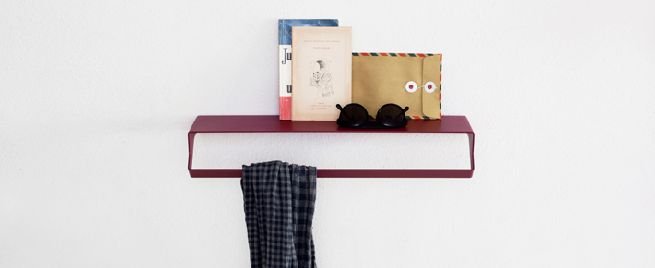 Simplicity is beauty – this age old dictum is righteously upheld by the Qgini, a collection of bathroom accessories designed by the duo of Daniel Debiasi and Federico Sandri (for Antoniolupi). Comprising of pretty elementary laser-cut metal sheets, the apparent 'magic' lies in the apt shaping that contributes to their individual functions. This process ultimately transforms the metal components into practically usable items, like – towel rails, wall hooks, soap dishes, tumblers, tissue holders and towel racks.
So in many ways, the products allude to the design maxim of 'form follows function'. In fact, the concept behind the project suitably demonstrates the functional metamorphosis of unassuming two dimensional items into crucial three dimensional objects.
Once again, this usage-driven transformation is achieved by evolution of the form factor within a design component. If we take the specimen of the wall hook, we can see the conventional L-shape along the lower section of the contrivance. However, the designers have further added a horizontal C-shaped component along the top section. This not only improves its functional value (with the users having the option of hanging more stuff), but also enhances its aesthetic value with a three dimensional extension.
Lastly, the designers have also managed to infuse a finite essence of modernism that plays its part alongside traditional bathroom accessories . For example, they have used the material of Alabaster for the soap dish and the tumbler, which contrasts with the regular use of stone. At the end of the day, such combinations hint at the fusion of industry and tradition; and thus entailing both practicality and art.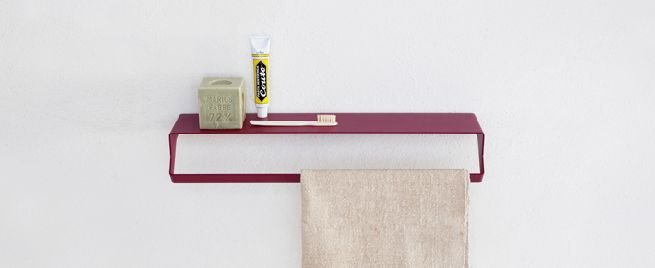 Via: SomethingDesign