While some people just throw away things, as they get old, others recycle them and make something creative and useful. Playing their part in recycling, Dream Great Dream has come up with a unique wall clock made using recycle parts.  Designers at Dream Great Dream have creatively used waste parts of old laptop to make this unique and attractive wall clock that they have rightly named the Apple Laptop Keyboard Wall Clock.
This Apple clock is made entirely from recycled parts of an old Apple laptop. People who love the Apple brand will definitely love to get this timepiece to add uniqueness to their room. You might not see much variety in the base of the clock, made using the laptop keyboard, which remain the same in all the pieces, but you can easily differentiate the clocks with their arms featuring different shapes and colors. You can choose between gold and white or black and brass arms. In addition, you can ask for sharp and long or blunt and short arms for your Apple wall clock.
If you follow apple products like anything and like to add this clock to your wall, you have to spend $75 to own it. With this clock, you can make your wall more stylish and elegant, as the design and color of the clock will provide the same to you. The clock is 11.25 inches wide and 9 inches tall, which will cover the wall beautifully, especially if the shade of the wall is slightly darker. You will need an AA battery to run this clock.
The Apple Wall Clock not just presents a unique and stylish timepiece for art lovers, but also helps them play their part in reducing the electronic waste, by recycling the old laptop keyboard, and thus, preserve the environment.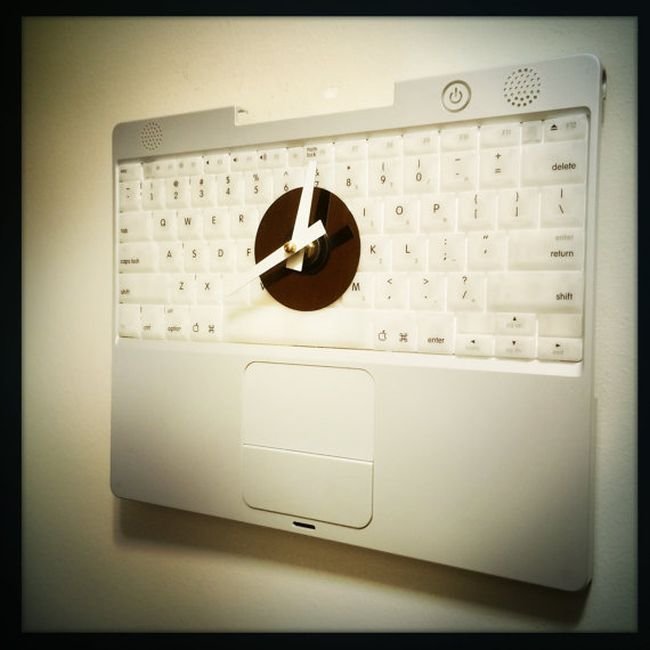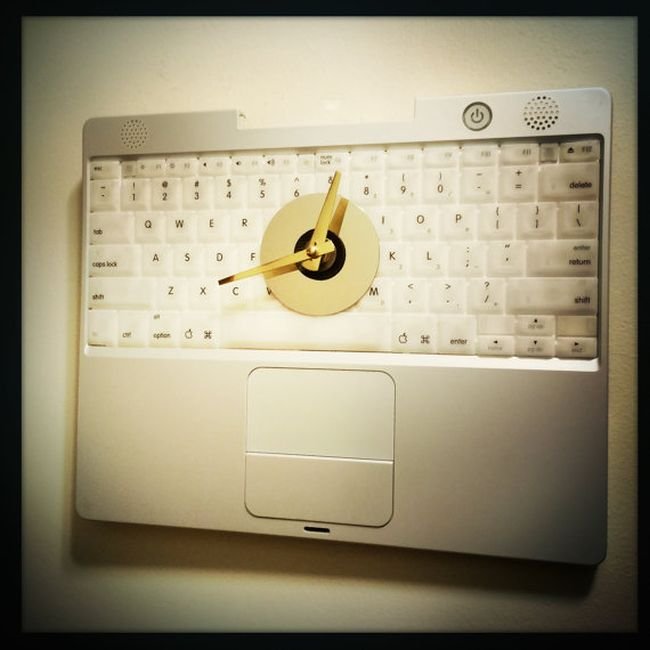 Source: Etsy
Via: Greenyaps