Last year, we talked about some of the smart lock mechanisms that might make their commercial mark in 2014. And now, CES 2015 has arrived, and has brought with it a slew of newer home security-based products and designs. The trio of smart locks from Schlage belongs to this new wave of smartphone-controlled devices, each with hierarchical functions tailored to one's personal requirement.
To start things out, the Schlage Connect is envisioned almost like a traditional looking lock, albeit with an electronic keypad. This fingerprint resistant keypad comes in handy in the long run, due its high-quality material that shields from smudges derived from multiple hands and usage patterns. And, is expected from a smart lock, you can remotely keep tabs on the door security aspect from anywhere in the world, with the use of Z-Wave technology.
The next device in line is the Schlage Touch, which altogether ditches the conventional keyhole, in favor of a remotely controlled ambit (via your smartphone). And, like the aforementioned Connect, the lock also flaunts its fingerprint resistant keypad and multiple key-code compatibility. The latter feature allows you to personalize your code, which can be different from the members of your family or friends.
The last, and the most advanced of the three – pertains to the Schlage Sense smart lock. Along with having the same security attributes mentioned earlier, the contraption boasts of synchronization ability with Apple's HomeKit platform. In other words, you don't need to purchase a home automation service, while at the same time having a host of lock accessing advantages. These include key-codes, remote viewing of the lock status, and notifications relating to the home-security activities. But the best part arguably applies to the use of Siri as voice-command for unlocking the smart device.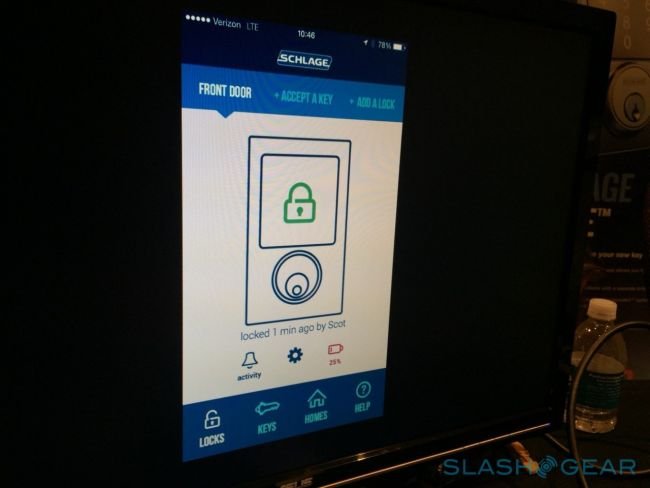 Via: SlashGear