Over the years, lighting mechanisms have certainly exceeded their scope as just illuminating devices. This trend is quite evident from the commercially available range of sculptural lamp conceptions to novelty lighting items. However, in the case of the pictured LED lamp, the relation is more symbolic in nature.
Conceived by designer Simona Sacchi, the lamp is draped in the familiar reddish-brown hue of copper. This 'earthly' composition according to the creator, is highly reminiscent of the hot African landscapes, which is well represented by the Tsavo East Park, in Kenya.
As a matter of fact, this 'natural' connection goes much beyond the color of the landscapes and the ground. The copper hued pigment found in such parks also have effective anti-bacterial properties that help wild animals (like African elephants) to resist a myriad of harmful germs. In this regard, the form of the LED lamp also goes by a certain degree of 'organic-feral' essence, albeit defined by modern lines.
Hence, the symbolism goes even deeper, with the lamp alluding to the beneficial eco-system that comprises of both the animal and its habitat.
Now, beyond symbolism and allusions, this natural copper tint was achieved by the incorporation of three copper colored satin sheets. The internal facades of the lamp in turn are comprised of white lacquered boards that help in greater dissipation of the bright LED light.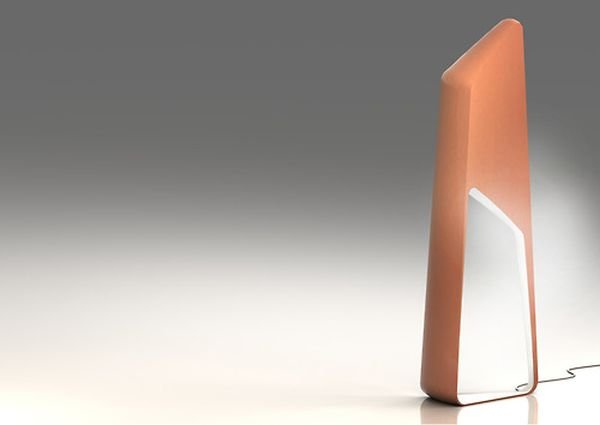 Via: SimonaSacchi