A furniture aficionado worth his/her salt might tell you that the original Italian 'Spaghetti Chair' constructed from painted steel and seat wire PVC made it's commercial splash back in 1980. But in the strictest sense of the phrase, this classy furniture piece was not the literal design translation of the 'soft elasticity' of spaghetti.
However, after 33 years, Indonesian designer Ilhamia Nuantika has put forth her version of the 'Spaghetti Chair'. Comprising of circular and elongated ring like components, the entire structure of this chair has a striking visual semblance to spaghetti served on our plates!
These rings with a flexible composition are made out of 'rattan' wood (with 20 mm diameter), a type of special timber available from palm trees native to tropical regions. This vernacular material is a pretty common type of wood used for furniture making in Indonesia, given its advantages in various construction processes.
For starters, the wood can easily take paints and stains, thus enhancing its aesthetic appeal. And, secondly, and more importantly, the wood can be worked in various shapes due its inherent flexibility, which is quite evident from the Spaghetti chair.
The innovative product was already showcased in many exhibitions, including Design Statement 2011 and Jakarta Fashion Week 2011.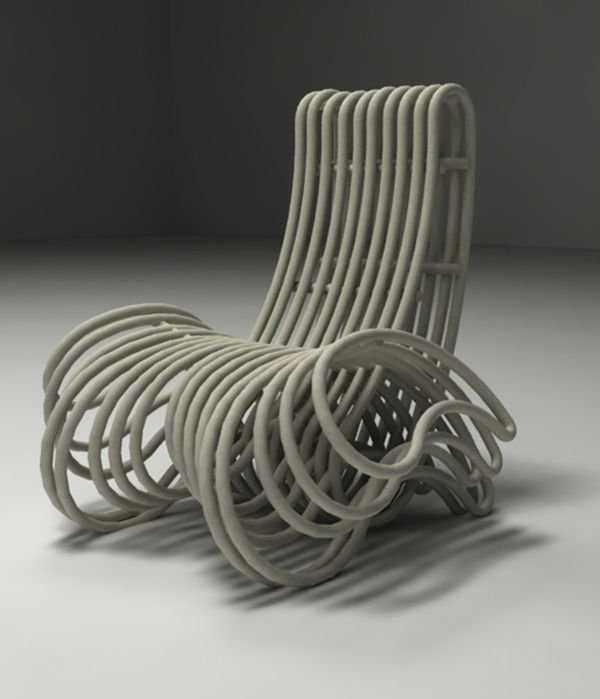 Via: Behance