During our previous tryst with Mexican architecture, we talked about the different types of vibrant Mexican style interiors you could adopt for your decor. And now from interiors, we move on to the exterior side of affairs. Well, Mexico as a nation has always exhibited the extremes of avenues. These cultural and societal 'crests and troughs' are somewhat alluded to by the eclectic mix of Mexican architecture found in residences.
In other words, Mexican houses serve as visual and aesthetic representations of – modern Mexican urban styles, the legacy of colonial architecture and also the essence of pre-colonial adobe type units. All of these specimens exhibit their variant colors, materials and spatial arrangements; thus fusing flourishing vivaciousness with dollops of historical flavor.
1. Modern Mexican style of homes
We have started off our list with suburban type houses to give a better idea of the conventional state of affairs. In this regard, the modern Mexican style houses are not so different from their northern American cousins, from the perspective of both furnishings and amenities. However, some high-middle class residents also opt for older 18th century Spanish style houses (better known as Mission Style homes – as seen in the above image) that showcase their typical stone or stucco walls, complemented by red tiles roofs and arched ceilings. The exotic essence of the outer facades is equally matched by vibrant color combinations on the inside, with an unabashed exhibition of bright hues like orange, red, coral, tangerine and vermilion. Of course, it should also be noted that the residences comprise of the same level of comfort and amenities as found in their more modern styled counterparts.
2. Adobe style homes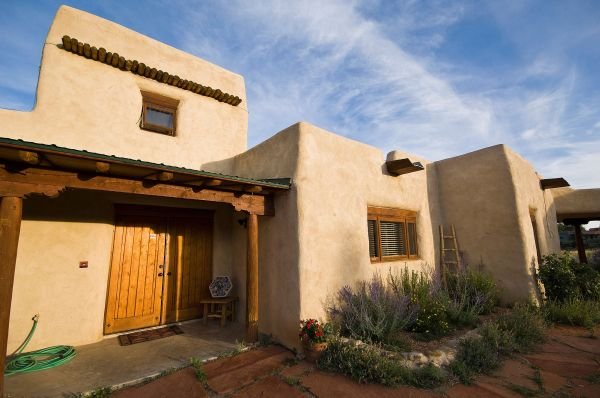 Many Mexican downtown urban areas also have modern adobe houses. Adobe (or sun dried) brick constructions have their origins in Aztec style architecture, when regular inhabitants resided in nominal huts with one or two rooms and minimal window openings (to keep the house insulated from heat). Modern iterations of such historical styles are mainly found along the hot Caribbean region of the country, with the buildings displaying multi-level patios and rustic wooden trellises. Another unique feature of such residences relates to the flat roofs with overextending 'vigas'. The ceiling materials generally comprise of wood sections, while the flooring is covered in traditional tiles.
3. Hacienda style homes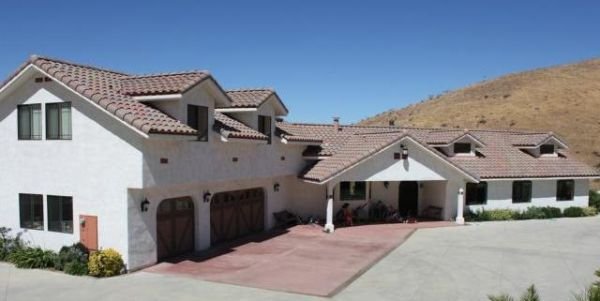 Moving on to the upscale realm of Mexican homes, the Hacienda (estate) style housing units are found throughout Mexico and even in the south-western regions of the United States. Archetypal with their relatively low heights (at the most, going up to two levels) and expansive plans, the buildings are accompanied by their huge compounds. The all round spaciousness is represented by ample cobblestone-floored patios, large brick fireplaces in the huge living room and extensive courtyards or central spaces (sometimes bedecked with marble fountains) around which the low-leveled building is located. In terms of planning, the user oriented spatial zones are actually separate from each other, with family rooms privately detached from utility spaces such as kitchens.
4. Spanish style villas
Finally, we come to the opulent Spanish villas; the types of extravagant mansions frequently encountered in movies and games as safe dens of drug lords and criminal honchos. Of course, that is blatantly stereotyping the exquisite style, which in itself has its origin during colonial times when Spanish conquistadors and settlers replicated the architecture of their home country. As we can visualize from the image, the spread-out construction once again harks back to the white stucco walls and red tile roofs, while some intricate windows showcase their flourishing arches. As a nod to legacy, the entrance doors are typically made from wood, while the estates boast of a flurry of fountains and symmetrical garden patches. Sometimes the mansions are built around a central courtyard, which is ostentatiously floored in cobblestone and decorated with flower bearing plants.