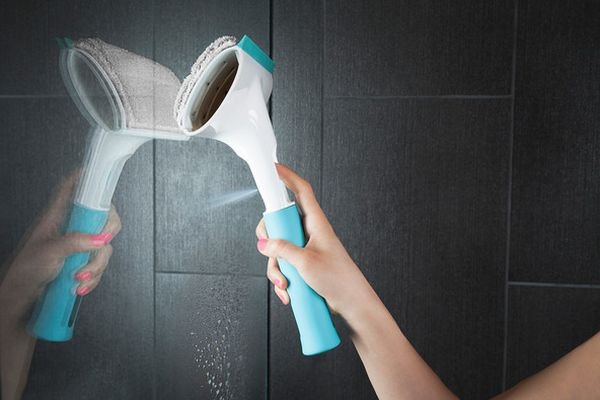 When it comes to those 'disagreeable' sessions of cleaning grime from our bathroom, most of us equip ourselves with burdensome accessories including a brush, a bucket, a cloth piece and a specific cleaner product to go along with those items. But what if all of these cleaning components were combined into a single product? Well, the Squeak does exactly that by fusing the advantages of a cleaning pad, squeegee, and cleaning liquid dispenser.
In other words, the conception is an all-in-one cleaning tool that incorporates a scrub, a squeegee and a spraying mechanism (for the cleaner fluid which is separately housed in a twist-off handle). The spray nozzle is also affixed to the handle, thus creating a connection between it and the housing containing the cleaner fluid.
In terms of materials, the Squeak exhibits a sturdy polypropylene head and a TPE handle. The scrub cloth on the front side of the contrivance comprises of microfiber that is much easier to remove and wash separately. And, finally notching up on the usability factor, the Squeak also boasts of a fully rubberized grip that prevents the accidental slips during those uncompromising squeegee sessions.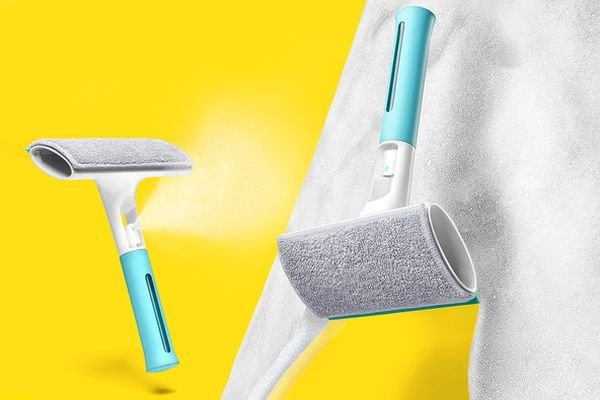 Via: Quirky