Those creases, wrinkles and disruptions at the angular end of a carpet are indeed high-pressure points for many of us home decor enthusiasts. But what about endowing functionality to this very ambit of discontent? Well, designer Alessandro Isola gives a humorous albeit practical twist to the 'curved carpet situation' with his delightful Stumble Upon coffee table.
Taking advantage of the fold that we tend to dread, the designer has utilized the curvaceous surface as a usable platform. The uniqueness of the innovative scope comes from the contrasting materials showcased by the two surfaces of this special carpet. To that end, the 'top' section exhibits its rugged nature with undulating credentials, thus making a nigh perfect pair with your rustic floor. On the other hand, the lower surface is glistening and smooth; and yet most of it remains hidden from the view of the users.
Unless we want to utilize the carpet as a coffee table. For this – we just have to fold the corner, and voila! The floor covering morphs into a usable furniture with its capacity to 'configure and tessellate' for multi-functional scenarios. In other words, an everyday object transforms into a novelty decor item with its fair share of practicality.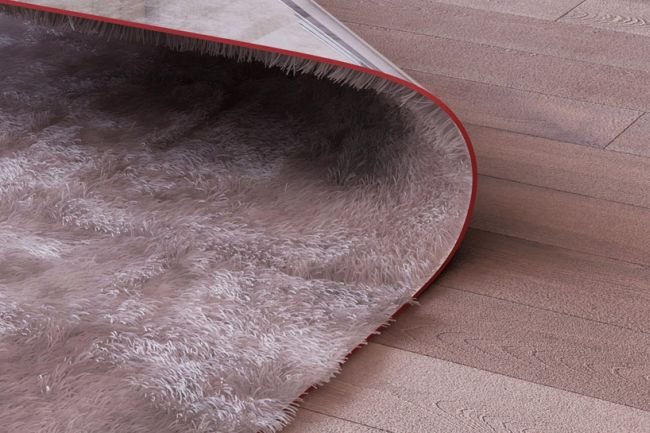 Via: DesignBoom