Still reeling from the effect of the Mexican stand-off in 'The Good, The Bad and The Ugly'? Celebrate your excitement in a truly western fashion with the help of Old West shot glasses. Giving a new meaning to the phrase rambunctious, these burly specimens of goblets are entirely crafted from copper.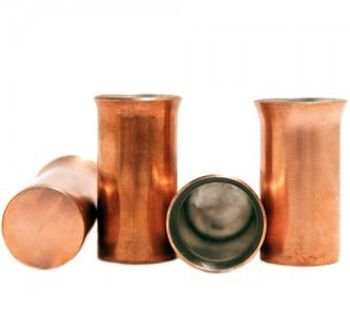 Completely hand-made, the Old West shot glass is as 'Americana' as it gets. In fact, the contrivances are not just visual pieces that hark back to realm of gun totting cowboys and rustic saloons.
In terms of their crafting process, five all-American designers were actually involved in the authentic creation of the copper glasses.
And, since we have brought up subject of the tawny-tinted metal, the Old West shot glasses are touted to be created from 'pure, solid' copper.
The inside of the glass surface is correspondingly hot-tinned with historically correct techniques. This process was not just adopted as an acknowledgement to authenticity, but also endows the mug with corrosion resistance (along with FDA approval!).
The attention to details are complemented by intentionally placed minor imperfections. These 'charming' marks and scratches are after all tangible tributes to your hardy, adventurous cowboy lifestyle.
As for the usability factor, each Old West shot glass has the capacity to hold 1.5 fluid ounces of your preferred poison; be it whisky, rum or vodka. But then again, nobody claimed such awesomeness comes cheap. A set of four glass will set you back by $125 (and no, you can't pay in bullets).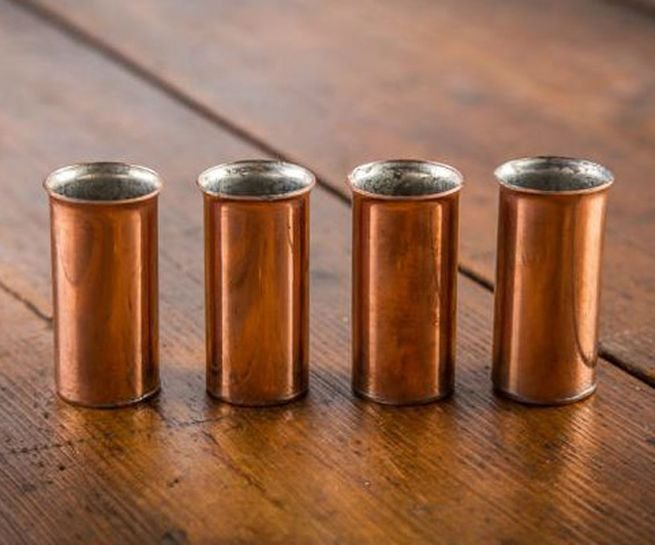 Dimensions – 5 x 1.15 x 1.15 (in inches). For buying details, refer to this link.
Via: DudeIWantThat