It is certainly a rare occasion when a groovy-looking furniture piece is created to demonstrate the potential of the used machinery. Well, the above pictured EP14 Log Lounger is one such exclusive example, with the entire assembly being arranged by Ben Uyeda (founder of HomeMade Modern) by using special Ryobi tools like 18 Volt ONE range of cordless chainsaws and cordless drills.
There is a wholesome eco-friendly side to the endeavor, with the birch logs being sourced from a landscaping company. These cut logs (ranging from 3-inches to 6-inches dia) were fixed to each other by zinc-coated lag screws (with 3 to 4 screws used for each log piece). The furniture structure was further strengthened by utilizing brackets and deck screws for the bending and feeble parts of the arrangement.
The essence of sustainability continues with the low emission footprint of the battery-powered Ryobi tools. According to the designer, these devices were pretty easy-to-use while at the same time accounting for far less toxic emanations when compared to their gas-powered peers.
Now, beyond the low impact nature of the production process, there is an undeniable naturalistic essence to the EP14 Log Lounger. Of course, we are not too sure of the comfort level of this lounge chair; but a DIY project achieved by eco-friendly means is surely worth more than just intangible features.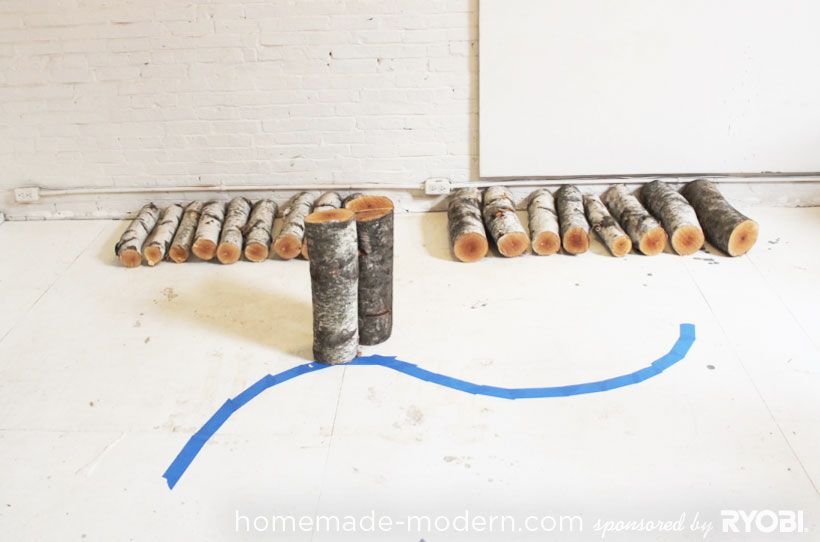 For more info on the crafting process, you can follow the step-by-step instructions from HomeMade Modern.