We have harped about geodesic constructions and we have prattled about imposing tents. Well, this time around, the incredibly constructed 'Mavericks' from expert tent-makers Heimplanet combines the qualities of both a sturdy expedition tent and an impressive geodesic structure.
Designed to mitigate extreme weather conditions, the inflatable construction offers more than 13 sq m (140 sq ft) of interior space, which is enough for up to 10 people (and incidentally also more than many of the tiny house designs we have come across). The coverage of the sleeping quarter is further expanded by additional area for storing equipment and a substantial height of 2 m.
However the 'piece de resistance' of the multi-purpose tent is arguably the technology behind the inflatable design. According to the creators, the Mavericks tent uses what is known as IDG or Inflatable Diamond Grid (based upon the incredible structural rigidity of natural diamond) that bolsters the structure with high wind-resistance capacity. This coupled with the unique geodesic form can offer shielding from winds of up to whopping 180 km/h in speeds.
These boisterous features are further complemented by the Multi Chamber Safety System. This infused mechanism allows the structure (after its inflation) to segregated into ten individual air chambers for improved stability even in emergency conditions and defective scenarios. And, the good part is – in spite of such innovative aspects, the entire Mavericks tent can be easily assembled and repaired by a single person within a short time period.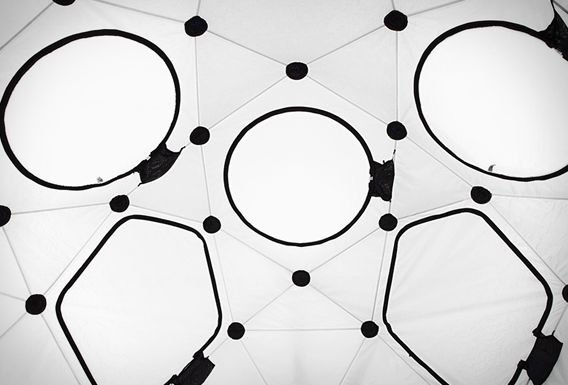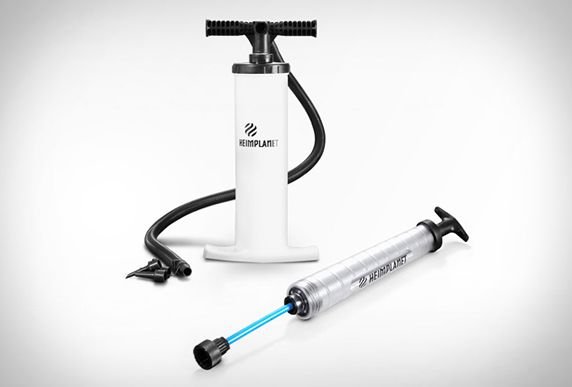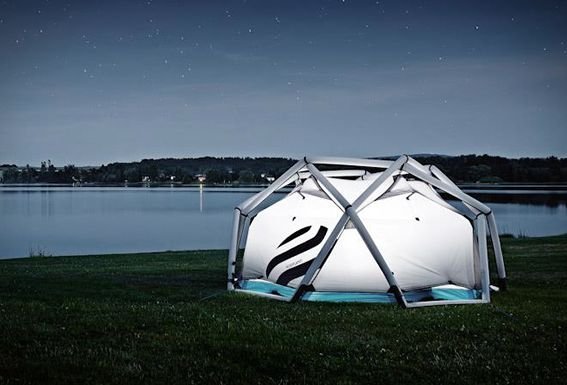 For more details on the Mavericks expedition tent, please refer to the designer's site.
Buy – €4,999 (around $6,800).
Via: BlessThisStuff