When it comes to spatial efficiency, multi-functional furniture rules the roost by their sheer degree of flexibility. The designers of the Poli-Sofa certainly know this, as is evident from the design's adjustable nature.
Touted as a 'polifunctional' sofa, the Poli-Sofa exhibits a straightforward mode of usage. The furniture system comprises of four modules, each with their soft cushion integrated credentials.
These modular components can be assembled on a separate wooden platform (that presumably comes with the package) to form various personalized designs, like a bed, four pillows or just a sofa.
The different types of furniture configurations are achieved by using an easy fitting mechanism. Resembling a pin-like component, this mechanism allows the attachment of the various modules to each other.
Finally, the cushion modules are available in four types of fabric covers, ranging from having intricate patterns to exhibiting simple grey-scale. Unfortunately, we do not have much info about the retailing attributes of the Poli-Sofa.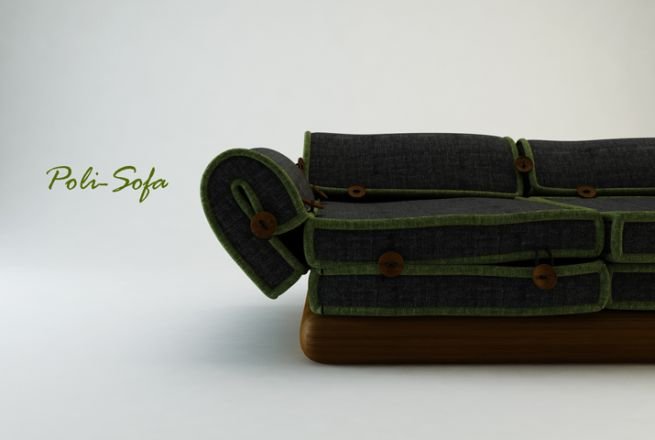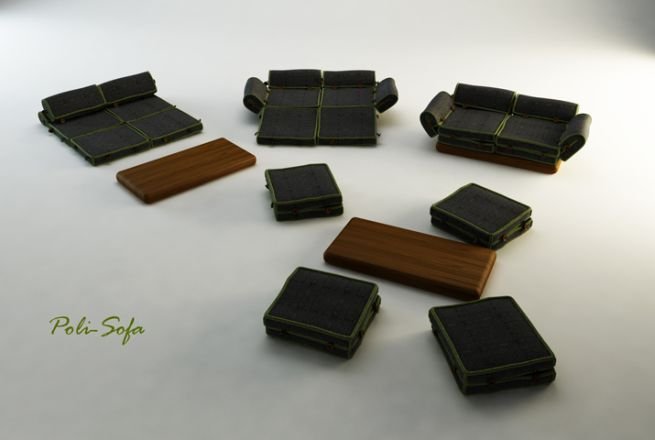 For more details, check out designer Andrea Rizzardi's site.