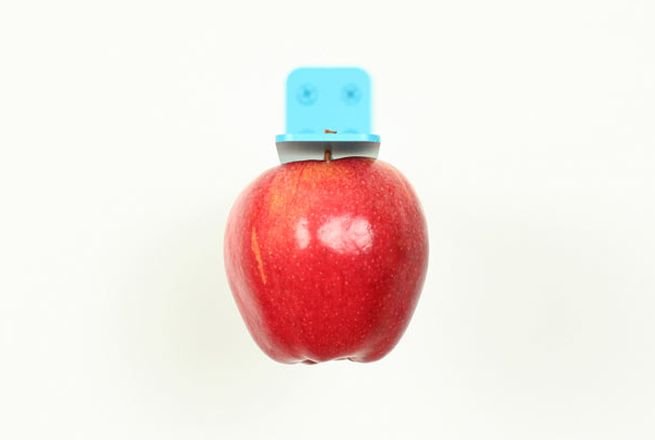 Months ago, we talked about how apples (along with other grocery food that can last longer) can be stored out in the open. Well, David Saldoff of One of Studios has taken advantage of this low-maintenance storing requirement to craft the simple yet wondrous Newton Apple Holder.
As we can make out from the images, the designs entail cantilevered plastic components that project out to hold on to the apple stalks. This elementary set-up allows the apple to be suspended inside your room, thus replicating its natural state when hanging from trees.
In many ways, the creation of the Newton Apple Holder is influenced by the natural state of things. According to David Saldoff, the inspiration came to him from his childhood backyard apple tree that did produce a lot of these super-nutritional, succulent orbs.
The usability of the Newton Apple Holder alludes to the scope of apple picking. As a matter of fact, one of the primary design aims of the contrivance was to re-create the 'simple pleasures' of apple picking from the comfort of your kitchen, pantry or even living room. So, the experience tickles your intangible sense of emotion, while also fulfilling its functional criteria as an apple storing mechanism.
Moreover, the delectable array of real hanging apples inside your home's interior does hint at a novel decor arrangement. Suffice it to say, we are surely enticed by the classy yet charming fusion of natural and contemporary scheme of things.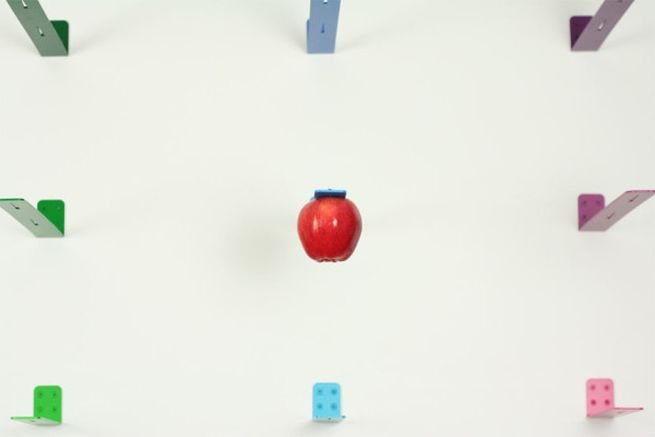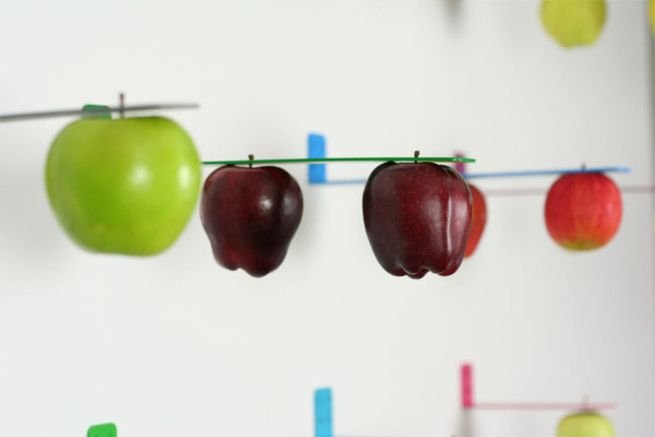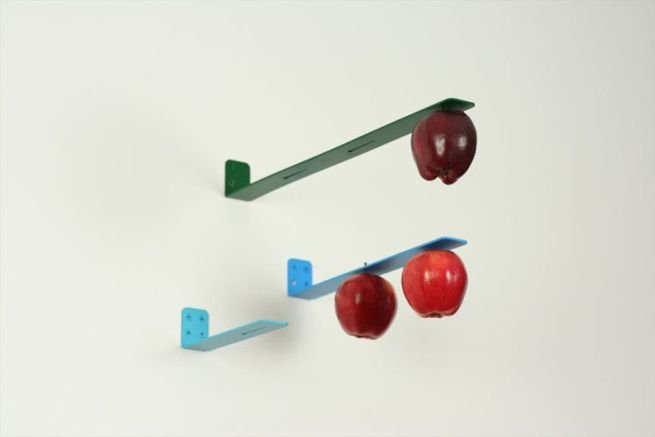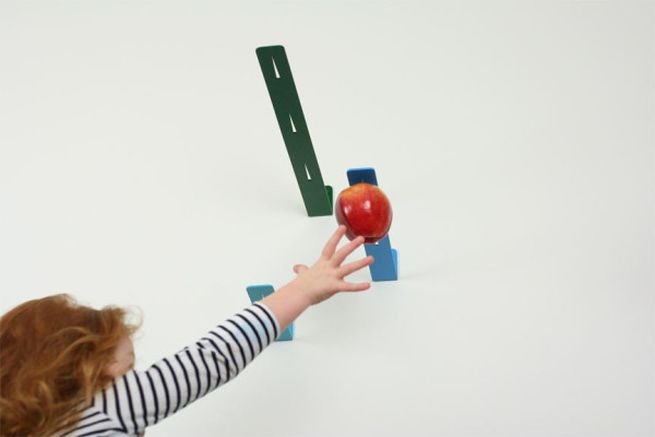 Via: Design-Milk