What about a shot of psychedelic ambiance in your bathing session after a rough day's work? Well, the Color Changing Shower Head fulfills this groovy quotient with aplomb. Totally eschewing the need for batteries or other power sources, the vibrant
lighting effect comes from its embedded LEDs that are activated by the changing pressure of the water.
In other words, the Color Changing Shower Head is a self-powering mechanism that doesn't require any specialized hardware or complex installation process. In fact, you can just unscrew your old shower head and easily screw this new one over its predecessor's place.
Now as far as we know, the colors emanated from this nifty bathroom accessory cover the primary hues of red, blue, green. However, users can also be witness to those transitory tones of purple, light blue and orange, which are rather augmented by the amorphous nature of the water sprinkling from the shower. And, as the water is turned on to its full volumetric flow, the colors gradually tend to fade on an automatic basis, to give way to a conventional bathing experience.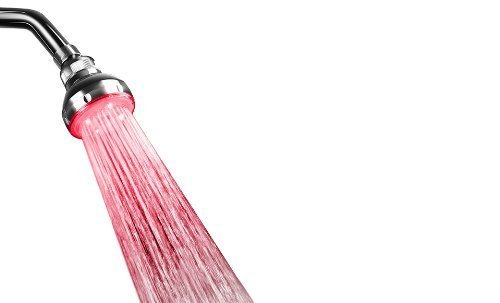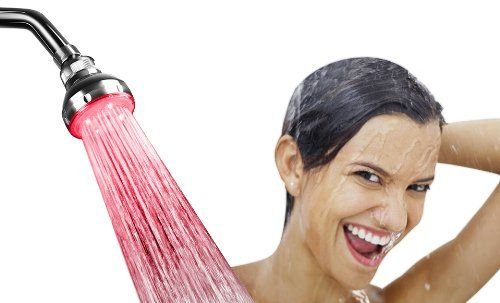 Price – $40
Via: ThisisWhyImBroke